HIGHLIGHTS
By Kirsten Ashbaugh
[email protected]
Runaway FireScout Flies Over Washington Out of Control
"A 'runaway' MQ-8B FireScout flew for 20 minutes out of control on August 2, 2010, travelling about 23 miles from the U.S. Navy Webster Field in Maryland toward the capital the CNN reported today. As ground communications failed, the unmanned helicopter continued to fly away from the base, instead of returning back to its launch point, the standard automatic procedure in such an event. The new course  took it out of the field's restricted military flight zone, into the National Capitol Region restricted air space, alerting the North American Aerospace Defense Command (NORAD) and the Federal Aviation Administration. After about 20 minutes, the crew managed to re-program the drone to turn back, as it was about 40 miles from the capital…." Read more.
Army Adjusts Solicitation for Ground Combat Vehicle
"Following a comprehensive review of its Ground Combat Vehicle program, the Army today announced that it has canceled the original contract solicitation and will issue a revised Request for Proposals (RFP) that will better ensure an achievable, affordable and timely infantry fighting vehicle….
"In May 2010, the Army partnered with OSD (AT&L) to conduct a thorough study of the Ground Combat Vehicle program, referred to as a Red Team analysis. The Red Team review recommended that the Army prioritize the planned vehicle's capabilities to meet achievable goals within the program's acquisition schedule. This holistic review included an examination of vehicle capabilities, operational needs, the acquisition strategy, program schedule and technology readiness…." Read more.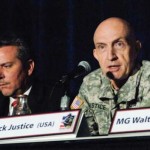 U.S. Army Wants Industry to Meet Needs of Warfighter

"What Soldiers need to be successful on the battlefield and how the technology should be developed were questions the Army and industry met to talk about during Panel Session One at the Team C4ISR Symposium in Baltimore recently.
"Technology is changing so fast, and the acquisition process traditionally has been so slow, the topic raises more challenges than solutions at present.
"The Army C4ISR concept, or 'Command, Control, Communications, Computers, Intelligence, Surveillance and Reconnaissance,' supports Soldiers fighting every day, upgrading and modernizing existing systems, incorporating new technologies, and ensuring the operational readiness of these systems that both protect our warfighters and give them a technological advantage over the enemy…." Read more.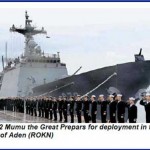 U.S. Announces New Sanctions on North Korea
"The U.S. government on Aug. 30 slapped sanctions on four people and eight firms linked to North Korea's government, the Treasury Department said.
"The individuals, including two members of the North Korea's General Bureau of Atomic Energy were sanctioned under rules against providing financial and other support to the nuclear power…." Read more.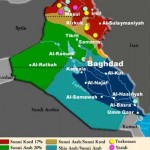 U.S. Combat Troops Withdraw From Iraq a Week Early
"U.S. troop numbers in Iraq fell below 50,000 on Aug. 24, a week ahead of an official end to America's combat mission, as a poll cast doubt on the timing of the pullout and warned of negative consequences.
"The news comes as a spike in unrest over the past two months has triggered concern that Iraqi forces are not yet ready to handle security on their own, and with no new government formed in Baghdad since a March 7 general election.
"A U.S. Army statement said the number of its soldiers was below 50,000 in line with President Barack Obama's direction as part of a 'responsible drawdown' of troops, seven years on from the invasion that ousted Saddam Hussein…." Read more.
U.S. Hopes to Model Afghanistan Strategy After Iraq
"With the withdrawal of the final American combat brigade from Iraq, US commanders in Afghanistan are hoping to emulate a strategy used there as they step up the war against insurgents.
"The number of US and NATO soldiers in Afghanistan is set to peak at 150,000 in coming weeks following orders from US President Barack Obama for an extra 30,000 troops, a 'surge' aimed at speeding the end of the war.
"Critics say his goal to start drawing down the US presence from mid-2011 is unrealistic, as Afghanistan's security forces are not up to the task of taking charge of the war-torn country.
"The 2007 US troop surge in Iraq built on moves the year before to co-opt Sunni tribal militias and turn them against their former Al-Qaeda allies…." Read more.
Pratt Whitney Fights Back Against GE's Claim of Greater Thrust
"Stand on the edge of the Everglades with the August sun beating down on your head, the summer humidity wrapping your skin and the thunderous beat of 43,000 pounds of power causing your chest and the very ground beneath you to thrum…. That's what it's like to experience testing of Pratt & Whitney's F135 STOVL engine for the Joint Strike Fighter. It was my first military jet engine test and you can take it to the bank that I was impressed with the technology and with the brute power unleashed and then channeled.
"That was one of the last STOVL tests Pratt expects to run before processing the data and preparing reports to win Initial Service Release for the STOVL version….
"GE and Rolls Royce have touted for months their engine's ability to deliver 5 percent greater thrust using a software upgrade…. Pratt took this argument on head-on…." Read more.
New Tests on Hellfire II Missiles
"Hellfire I/II missiles are the USA's preferred aerial anti-armor missile, and are widely deployed with America's allies. All use semi-active laser guidance as their base mode….
"While Hellfires lack the fast-jet launch capabilities – and correspondingly extended maximum range – of the UK's MBDA Brimstone missiles, Lockheed Martin's missile has carved out unique niches as tripod-launched coastal defense assets in Norway and Sweden, and as the guided missile integrated into American UAVs like the MQ-1 Predator family. This article covers the current set of contracts, which began in 2008…." Read more.








———-
***Posted on September 7th, 2010