Lystrup, 7 April 2021 – When the Danish delegation is presented with Denmark's first new F-35 fighter aircraft at the official rollout ceremony in Fort Worth, Texas, Terma's CEO Jes Munk Hansen will also participate.
This is a day for celebration – not only for Denmark but also for Terma. Since 2004, Terma has delivered components for the F-35 program, which is described as the world's largest industrial project. Thus, Denmark's journey from the F-16 to the new F-35 fighter aircraft is also Terma's journey.
"This is a historic event. Decades of dedicated work in Terma culminates when Denmark officially receives its first F-35 fighter aircraft. Both Denmark and Terma can be very proud of the result", says Jes Munk Hansen.
TERMA CONTRIBUTES TO 3,000 AIRCRAFT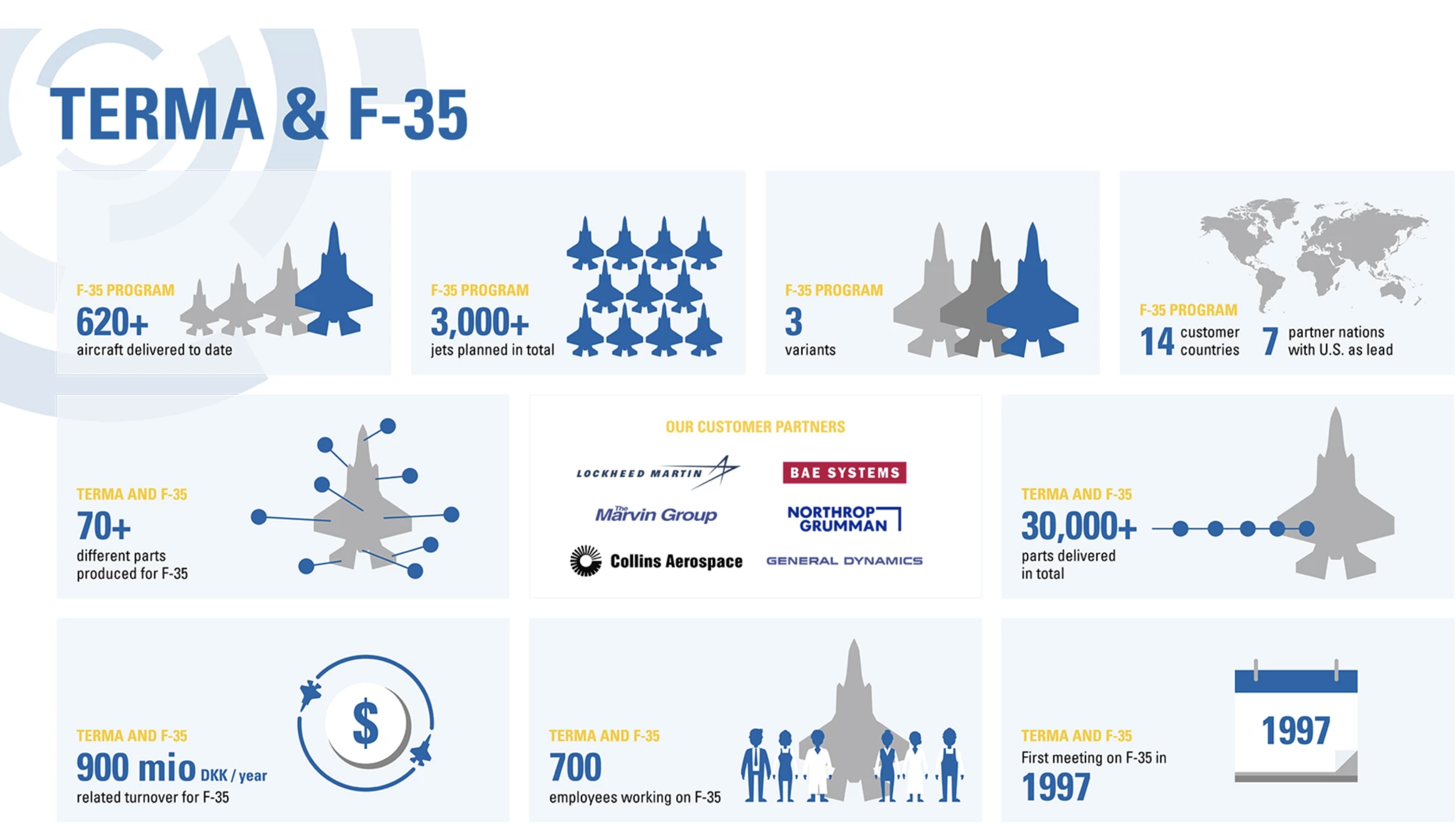 The Danish aircraft is the first of the 27 aircraft ordered by the Danish Air Force. And in total, Terma delivers components for a total of 3,000 F-35 aircraft. Components that include electronics, airframe structures, pods, and pylons.
The agreement with Lockheed Martin, the manufacturer behind the F-35 program, provides work for approximately 700 Terma employees on a daily basis at the locations in Grenaa, Lystrup and in the U.S. Terma has currently produced more than 30,000 parts for the F-35 program.
Congratulations to Denmark on the first F-35 fighter aircraft!