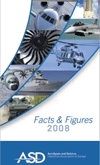 In June 2009, the Aircraft Sectoral Group (ASG) within the AeroSpace and Defense Industries Association of Europe (ASD) issued a thought piece on the future of European Air Power Systems entitled "European Future Air Power Systems in the 2035 Perspective". The ASG represents Alenia Aeronautica, BAE Systems, Dassault-Aviation, EADS Military Air Systems, EADS-CASA and Saab AB and the paper outlines a perspective on the future of air power and its industrial base within Europe looking ahead for the next twenty years.
Air power,  a key enabler for European security and political weight
The working group reviewed a number of scenarios forecasting future European security within the global context and argued that air power remains a key element for Europe's future in the world: Air Power Systems have historically proved to be an efficient and cost-effective means of providing, with relatively few assets, a wide spectrum of defense and security functionality. Our analysis shows that Air Power Systems will continue to be one of the most important elements enabling Europe to play a major role in the global political arena. Therefore the ASG view is that a robust plan for the future needs to include significant Air Power capability.
But to provide for this capability, European governments would need to address the health of the defense industrial base, and to ensure that basic technological and manufacturing realities would be maintained. According the working group, the major challenges facing the evolution of the goals to achieve an effective future for Euorpean Air Power Systems (EFAPS) are the following:
Security of supply of key capabilities for the customers;
Access to state of the art industrial capabilities (e.g. technologies);
Long term investment in FAS and its underpinning intellectual / people base;
Coordination of efforts to maximise benefit to nations compared to their investment.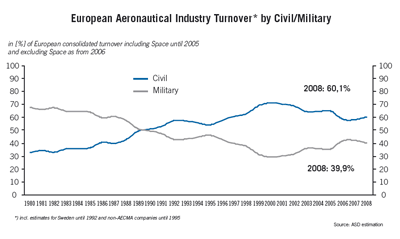 The Group also underscored that the major consequences of not being able to meet these challenges will be:
Failure to affordably meet customer capability aspirations when required, and/or greater dependence on non-European solutions;
Failure to build and capitalize on the existing strengths and benefits already achieved;
Little or no gearing from joint development of technologies and systems with a tendency for each nation to revert back to national strategic imperatives;
With the Future European Defense Technological and Industrial Base (EDTIB) capability is placed at risk.
An evolutionary approach tailored to EU needs
The Group then argued that the further evolution of European air power systems and the industrial base serving those systems would need to be evolutionary in nature but required steady and continued financial commitments from governments: The development of the European Future Air Power Systems (EFAPS) is perceived to be evolutionary. This will be comprised of upgrades and spiral improvement of legacy air power components complemented by new systems where increased performance or affordability is required. It will be done through an exploration of both new and innovative systems as well as systems similar to those of today.
Among the key trends, which will shape the future of evolution of European air power and its industrial base according to the Group, are the following:
Network Enabled Capability (NEC), which will be essential to ensure information exploitation and situational awareness;
Extensive use of multirole capabilities and commonality of subsystems;
Longer reach and endurance to cope with broader operational scenarios;
Increased Interoperability within national air systems, between national forces and with civilian actors;
Increased Survivability where appropriate;
Increased Reliability, Maintainability, Sustainability to support the Customer along the extended life cycle.
To ensure that Europe can provide for a solid military aerospace base for the future requires the industrial base to be able to operate within a global context as well.  And indeed, one of the key elements necessary for the industrial base to develop is for European governments to acquire equipment on an ongoing basis, but provide for steady support for the activities its industry on a global basis.
According to the Group, European industry would have to have the "collective power of world class capabilities, a Best Athlete based supply chain, new methods of collaboration and bind political agreements between nations" in support of its industry.
And finally the Group characterized the character of the evolving industry necessary to provide for European air power needs as follows:
Develop and produce world class, efficient, through-life affordable European Air Power Systems, with high gearing of benefit to nations compared to their investment;
Have freedom to act autonomously without reliance on other countries;
Have security of supply;
Tailor affordable solutions to the specific needs of EU users;
Provide timely upgrades and through life support;
Have a strong position to strategically exchange technologies with non-European actors.
Have a healthy, vibrant and highly skilled Industrial Base (primes, supply chain, SMEs).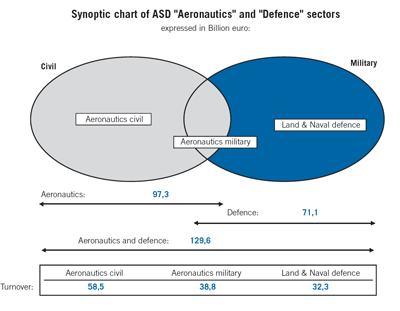 ———-
***Posted December 14th, 2009