By Franck Znaty
([email protected])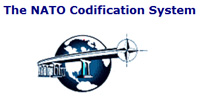 IDS Log Harmonization: a "win-win" initiative
The Israeli Defense Forces (IDF) has started the process of adopting Nato's Classification System (NCS). The NCS is "the codification system used by the armed forces of all NATO countries in order to facilitate military Logistics operations across NATO." This classification is also meant to facilitate cooperation and exchange "between countries and organizations, which transfer equipment between them, and as a result to enhance military, peacekeeping and disaster-relief operations," Yaakov Katz explains in the Jerusalem Post.
Yaakov Katz first reported in Jane's Defence Weekly (Israel adopts NATO stock code system, 01/21/10), that following a 2006 agreement in which Israel agreed to join the NCS, the IDF, as of January 1st of this year, "began changing its stock numbering system to the NATO Stock Number (NSN): a 13-digit numeric code identifying spare parts, equipment, food and other item of supply", wrote Katz. The plan is being supervised by the IDF's Logistics Corps, and the first branch to adopt this new classification is the Ground Forces Command.
A Broadened NATO-Israeli Rapprochement
As explained by an IDF Logistics Corps officer to the Jerusalem Post, the NCS "will be beneficial for us in terms of cooperation and procut and will also help Israeli defense industries sell their products to NATO member countries."
This Israeli implementation of the NCS does indeed take place in a context of heightened cooperation between the Jewish State and the Brussels-based organization.
Last November, in the midst of a visit to Israel by the NATO's Chairman of the Military Committee, Admiral Giampaolo Di Paola, the Israeli newspaper, Haaretz, reported that the IDF will send one of its warship to join the NATO's Active Endeavor naval force.
Credit photo (left): http://www.nato.int/ims/news/2009/n091118.html
As outlined by NATO, the "Operation Active Endeavour is NATO's only article 5 operation on anti-terrorism initiated as support to the United States immediately after 9/11. It therefore aims to demonstrate NATO's solidarity and resolve in the fight against terrorism and to help detect and deter terrorist activity in the Mediterranean."

While Israel already had a liaison officer within the Active Endeavour operation, the article goes on to cite defense officials who claim that "the dispatch of the ship within months marks an important step up in Israel's relationship with the NATO alliance."
———-
***Posted January 24th, 2010