By Michael W. Wynne, 21st Secretary of the United States Air Force
The United States has made a commitment to depart Iraq by the end of the year 2011, and planning is in full swing around the country to 'Make it Happen.'  Bringing some perspective to this Strategic Withdrawal is required so that the next baseline can be established.  The target is all forces, less trainers, to be replaced by Iraqi Army and Police across the country. General Odierno calls it 'Responsible Withdrawal'.
Without a doubt, there are studies being performed in all of the neighboring countries to determine what the region will look like in 2012.  There are as many doubters as proponents, but the nature of the two cultures between America and the Arabic almost guarantee that there will be no change in direction between now and the end of 2011.
Already, the Army has taken the actions to withdraw almost all, if not all track vehicles from Iraq, and is queuing them up for refurbishment.   They are not being redeployed into Afghanistan, and so have made major moves first to Kuwait, and then back to CONUS.  Post Desert Storm, and prior to March 2003 becomes a reset point as in Kuwait, at Camp Arafjon, there is a relatively large logistics and maintenance camp, which also is a de facto force staging center for ground units.
Kuwait and the Emirates have historically been a Port of Call for the Navy; and in some parts of the Emirates there are residual Air Bases, welcomed by the Country Leaders as counterbalances to other regional power centers. Kuwait, historically not a friend of Iraq; and most recently subjugated by Iraqis is now beginning to operate in their interest; which with a weakened Iraq gives them strength. So they are raising Port Fees and demanding more for each service provided; such that one interesting result of both saving their nation in 1991, and then eliminating their threat in 2003 will be the de facto expulsion of US Forces from their now protected Nation.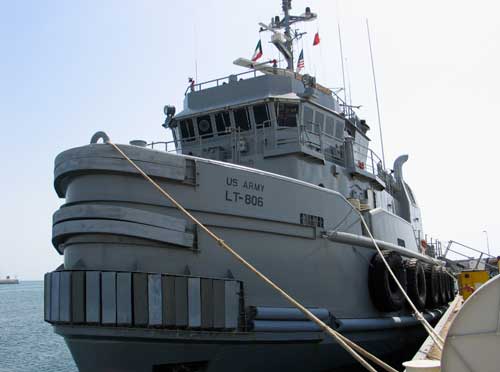 As well, while we used to have bases in Saudi Arabia, one of the residual victories by the Al Qaeda movement was and is the removal from Saudi Arabia of American bases. This will restore the US to more historical roots in the Emirates, which have always seen the advantage of having strong friends.
In a television interview this spring on This Week in Defense, Vago Muradian asked some pointed questions about maintenance of complex equipment by the Iraqi's in the 2012 time frame. General Pillsbury was open and thorough in response and said there were no plans for a regional or national maintenance center in the plan.  This has a deeper meaning, as historically, none of the neighbors shared maintenance facilities; and each had to have there own capabilities to bring their forces to a high state of readiness.
Clearly, it will depend on the sophistication of the military kit we plan on leaving, as well as what other international or commercial style maintenance might become available to support the Iraqi Police and Military.  What we can see from other releases is a move toward Russian Made Helicopters; and C-130 aircraft; as well as light Russian Aircraft. It was thought at one time that the Liberty Fleet might be left, but with announcements for US Basing, that may not have been accurate.  Discussions surrounding a counter-insurgent aircraft drew on historic footnotes wherein US Pilots trained their counterparts in the COIN Aircraft and left them. This time; the degree of sophistication might inhibit that activity.
So what may be needed is a forward look at the Table of Organization and Equipment or TOE that will remain for the Iraqi Armed Forces and Police—what lies beyond rifles, trucks, and body armor.  Training for such activities is what we have been exposed to by the media; but there is much more that is needed, notably with regard to air and naval forces.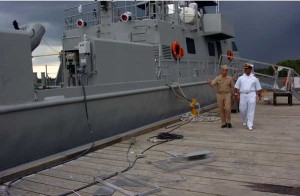 From a perspective of the Iraqi military; it is not clear that the standards that the US initially set for Police and Armed Forces will be met, and there might be a need to be adjusted downward.  It is not in the Arabic culture to worry about western standards; and there is no indication that the US will be convincing if they are not paying the salaries for the trainees.  The clock is ticking very loudly.
The opposing view, of course, is a ballooning of the Trainers into a very large and complex contingent.   But since 2011 approaches a contested election year; there will be no enthusiasm to exceed pre-agreed targets; and very likely, there will be a plan for reducing forces as well in Afghanistan.  During a period of drawdown,  it is easy to forget about the support to the force given by service corporations such as KBR and many others that provide base support, maintenance;, and operate airfields across Iraq.  But they will be the backbone of the withdrawal as well.
Recently, there has been a closing of some of the permanent fixtures like American Style restaurants, moving backwards to temporary outposts. Clearly the Major bases will be watched closely, as the end of 2010 approaches and 2011 ticks down.
Concentration on maintaining the export of Oil from Iraq should continue to be a focus area; and could end up as a trip wire to conflict. The off shore loading platforms were and likely are a continuing target for opponents of stability; and they have been ably defended by the US Navy and Coast Guard elements; this will have to be turned over to Iraqi forces.  Iraq's not so small navy with its small boats and patrol craft that protect its oil infrastructure will need similar training; as their skills requirement will be complex.
Iraq 2012 will be a tense place.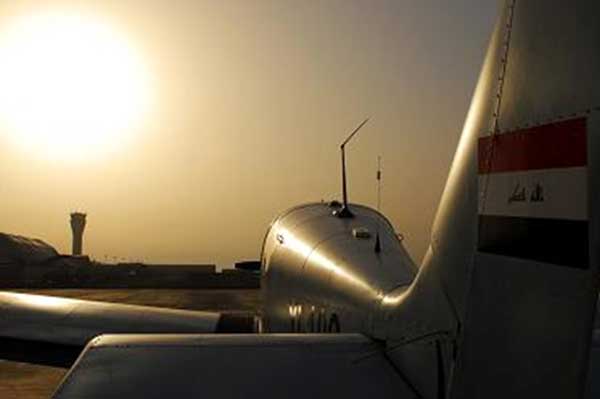 General Colin Powell's famous quote, 'If you break a nation, you own it' might still apply, but pressing sentiment of a recession weary America is turning away.
Already, the thinking part of Iraq is asking the US: 'Don't put Iraq in the rear view mirror'.  Since they really mean watch over us, as we have in the past, this has implications to our aging and shrinking Air and Naval deterrent capability. With our seeming blindness to deterrent capability while we pursue 'balance and the current war we are in' could prove costly in the multi-polar era we are entering. One continues to hope for 'Peace in our time', but what we have seen work for the past peaceful period, is 'Speak softly; but carry a Big Stick'.
———-
*** Posted on July 7th, 2010