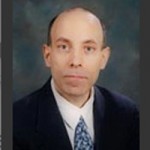 By Dr. Richard Weitz
12/08/2011 – While the possibility of foreign military intervention in Syria is small, it is growing.
In this context, Russia's considerable military, diplomatic, and economic ties with the Syrian regime weigh heavily on everyone's minds.
The Syrian Dynamic is a Major Fault Line for 2012 (Credit: Bigstock)
During the 1970s and 1980s, Syria was a close ally of the Soviet Union. The end of the Cold War and subsequent collapse of the Soviet Union weakened relations between Damascus and Moscow. Since Syrian President Bashar al-Assad visited Moscow in January 2005, their relationship has improved substantially. Russian arms sales have increased and Russian companies have been engaged in a number of projects in Syria aimed at improving Syria's physical infrastructure and exploring and extracting oil and gas reserves. With the West, Turkey, and the Arab League cutting their ties with the Assad regime, Russia's influence in Syria is likely to grow even further until the Syrian regime changes.
Russia is doing everything it can to avert that possibility. This August, Russian Foreign Minister Sergei Lavrov said that, "Russia will do everything it can to prevent a Libyan scenario happening in Syria." Lavrov cast most of the blame for Syria's civil war on Assad's opponents. "It's not so much the authorities, but armed groups that are provoking the unrest," Lavrov told reporters. He also referred to "the armed groups that work in Syria and maintain contacts with a host of Western countries and a host of Arab states." Lavrov has said that the internal disputes in Syria and other Arab countries "should be resolved peacefully through national dialogue… and without outside interference."
Russian opposition to Western military intervention in Syria is easy to understand. The Syrian government remains one of Moscow's last few allies in the Middle East. Russia has substantial economic stakes in Syria. Russian officials are repeating the warnings they made during the Libyan War that internal strife in Muslim countries would further energize extremist forces in the region.
Russian analysts are worried that a civil war in Syria, even more so than in distant Libya, could set off further sectarian violence in the heart of the Middle East that could easily spur Islamist extremism in the North Caucasus and Central Asia. They also recognize that the collapse of the Assad regime could mean the end of Russian influence in Damascus. Syrian opposition leaders warned in September that if they come to power they would punish Russia and other foreign governments that stood by Assad.
Russia has endorsed the Assad's regime called for peaceful dialogue to end the crisis. Syrian Foreign Minister Walid Moallem has said his government would welcome Moscow as an intermediary to the current conflict. Moscow has often sought such a role, and has at various times tried to mediate between Israel and Hamas, Iran and the West, and Israel and Syria. Russian officials are eager to affirm their role as an important player in world affairs and want to host a Middle East peace conference to confirm their status in that region.
Moscow's military presence in Syria grew after the Soviet government backed Hafez Assad's seizure of power in Damascus in 1970. Hafez Assad, the father of current Syrian President Bashar  Assad, soon offered the Soviet Union a naval maintenance and logistics facility at the Syrian port of Tartus, which became an important support base for the Soviet Navy's Mediterranean Fleet. The new Russian Federation lost interest in having a global naval presence.
Although Russian warships still dock at the port to load fuel and supplies, the Soviet 5th Mediterranean Squadron made greater use of its facilities. But when Russia began its military buildup a few year ago, and resumed global air and naval deployments, Moscow's interest in Tartus resumed. Hundreds of Russian technicians now work at the facility, which is being expanded.
The declared purpose of the Tartus site is now to provide support to Russia's anti-piracy operations off the Somali coast and the elevated Russian Navy presence in the Mediterranean. The naval base in Syria gives Russian warships based there the capability of reaching the Red Sea through the Suez Canal and the Atlantic through the Strait of Gibraltar in the matter of days. The Russian charge d'affaires in Damascus confirmed in 2008 that the Russian military intends to use Tartus more frequently because "our Navy presence in the Mediterranean will increase."
Moscow has been Syria's main arms supplier for more than half a century.
Syria now accounts for about 7 percent of Russia's annual arms exports. Russia supplies arms to Syria to earn money as well as help Syria defend itself from an attack by Israel or the West, which would risk overthrowing the Assad regime and threatening Russia's large economic and security stake in Syria. Russia has also trained many of the officers now commanding their troops to fire on unarmed protesters.
Russian officials have affirmed their right to continue supplying arms to the Syrian government despite all the thousands of people it has killed. Russian policy holds that Moscow can supply weapons to any government unless UN sanctions ban such sales. And since Russia has the right to veto any proposed UN sanctions in the Security Council, it can in theory sell weapons to any country it wants.
Russia has indeed blocked proposed UNSC resolutions that would ban weapons sales to Syria. Lavrov said that the Libya case showed how an arms sales ban would only apply to the Syrian government since the opposition would receive supplies from foreign supporters despite the ban.
Russian analysts believe that, whereas sanctions against Iran can help avert war, in Syria they would simply be a prelude to foreign military intervention, in the same way that they helped legitimize the NATO military operations in Libya earlier this year. Russians also recognize that regime change in Damascus could lead to their losing their lucrative Syrian arms client. In September 2011, Libya's National Transitional Council chair Mustafa Abdul Jalil said Libya would no longer buy Russian arms due to Moscow's support for Quaddafy.
In September 2007, Lavrov insisted that Russia's arms exports to Syria were not threatening the regional power balances in the Middle East because they consisted mostly of "defensive" weapons. "All of our sales are completely transparent and in line with both our international obligations and our national export control laws – some of the toughest in the world."
In an obvious reference to allegations that Russia was supplying weapons to Hezbollah through Syria, Lavrov also said that the sales contracts excluded the transfer of the weapons to third parties and that Moscow had effective safeguards against their illicit diversion.
Nonetheless, besides any direct threat Russian weapons sales to Syria pose to Israel, Israeli analysts also worry that the Syrians might transfer any weapons Russia provided to the Hezbollah terrorist organization in Lebanon, which has close ties to Damascus and Tehran.
Syrians appeared to have assisted Hezbollah to acquire Soviet- and Russian-manufactured weapons before the summer 2006 conflict between Hezbollah and Israel, contributing to the group's unexpectedly strong military performance. Israel's Haaretz newspaper stated that Hezbollah was using Russian-made RPG-29 Vampir anti-tank grenade launchers to penetrate the armor of Israel's Merkava tanks. Hezbollah also reportedly employed Russian-designed anti-tank missiles against Israeli armor and low-flying helicopters.
After the war, Russian Foreign Ministry spokesman Mikhail Kamynin insisted that his government's effective export controls made it impossible for Hezbollah to acquire diverted Russian-made weapons. Informally, Russian defense experts argued that the USSR had sold the RPG-29s so widely that Hezbollah could easily have obtained them from other sources. Nevertheless, the Russian government reaffirmed its commitment to sell additional arms to Syria, despite the risks of a confrontation between the Israeli Defense Forces and a Syrian military armed primarily with Moscow-provided weapons.
Russia's most recent weapons sale to Syria is now provoking controversy and concern.
Russian officials have confirmed the sale of several mobile Bastion anti-ship systems armed with SS-N-26 Yakhont supersonic cruise missiles to Syria. The Yakhont missile has a range of 300 kilometers, can carry a 200-kilogram warhead, and cruises several meters above the water surface to make it hard to detect and intercept. The Bastion's purpose would be to defend the Syrian coastline against attacks by Western or Israeli ships operating in the Mediterranean Sea.
Defense Minister Anatoly Serdyukov had disclosed in September 2010 that Russia had signed a contract in 2007 to sell 72 Yakhont missiles (equivalent to two Bastion systems) to Syria. A Russian source said that, while the systems have been delivered, Russia still needs time to train the Syrians how to operate the missile and its radar. According to Serdyukov, the sales agreement with Syria contains provisions to prevent the weapons from being transferred to other parties, such as terrorist organizations.
Russia's economic presence in Syria has grown considerably in recent years.
Shortly after Bashir Assad's visit in January 2005, Russia decided to forgive 73 percent of Syria's $14.5 billion Soviet-era debt. The Russian parliament ratified the agreement in June 2008. Russia further allowed for Syria to pay the remaining balance of the loan under extremely favorable conditions. Russia's economic presence in Syria has increased substantially since then. According to one source, Russia's investment in Syria amounted to $19.4bn in 2009.
For instance, Russian firms have subsequently invested heavily in Syria. For example, Russia's largest oil and gas construction company, Stroytransgaz, won a number of preferential business contracts with Syrian firms.
One such business arrangement came at the heels of the fifth session of the Russian-Syrian Commission for Trade and Economic, Scientific and Technical Cooperation in late-April 2007. It entailed a €160 million contract to build a gas refinery in the north of Palmyra plateau, which Vladimir Naumenko, the head of the Damascus branch of Stroytransgaz. Other deals the Syrian government has reached with Stroytransgaz include a $220 million contract to build a natural gas processing plant and projects totaling more than $2.5 billion in investment to construct an oil refinery and the pan-Arabian and Kirkuk-Banyas pipelines in Syria.
Aside from Stroytransgaz, other Russian firms have agreed to cooperation deals with Syria. In the field of oil and gas, the Russian-owned Tatneft oil company and the Syrian-owned Syrian State Oil Company signed a production-sharing contract in March 2005 giving the two companies exclusive rights to geological prospecting and oil and gas extraction in a 1,900 square-kilometer sector in eastern Syria. Tatneft began pumping Syrian oil last year. In the sphere of power generation, in April 2005, Russia signed cooperation contracts with Syria to modernize the Maskanah irrigation system, to build the Khalyabiyah-Zalyabiyah HEP station on the Euphrates, and to erect about 20 dams on the Euphrates' coast. Moreover, Tekhpromeksport, a Russian energy construction firm, in consortium with Silovyye Mashiny (Power Machines), won an estimated $200 million contract to increase the capacity of the Tishrin thermal power station.
During the Joint Syrian Russian Governmental Committee held in Moscow on April 22, 2010, the Syrian Minister of Economy and Trade, Lamia Asi, reaffirmed the importance of "activating Syrian-Russian cooperation in all fields."  Asi also called for the establishment of "a Russian-Syrian bank to enhance and develop trade exchange between the two countries."  Moreover, the Russian government may open a direct maritime connection between the Syrian port of Latakia and Russian port of Novorossiysk on the Black Sea to ship cargo directly. Furthermore, Syria has expressed interest in joining the free trade zone planned by Russia, Belarus, and Kazakhstan. Specifically, during a meeting with Belarusian Prime Minister Sergei Sidorsky on July 26, 2010, President Assad said that Syria's ascension to the Belarusian-Russian-Kazakh free trade zone would "facilitate the development of Syria's trade and economic ties with all three countries."
It is unlikely that Russia would easily surrender its Syrian assets even in response to significant Western pressure.
Nonetheless, Russia has cancelled several arms sales to Syria in the past after they encountered major Western and Israeli opposition. For example, the Russian government has on several occasions walked back from proposals to provide Iskander missiles to Syria. These intermediate-range surface-to-surface missiles can attack targets with more accuracy and greater range (approximately 280km) than Syria's current arsenal of Scud missiles.
Similarly, in 2007, Russia agreed to sell MiG-31 interceptor jets to Syria. The contract, which was evaluated at $400-$500 million, called for Russia to deliver eight, modernized MiG-31 aircrafts to Syria. However, in late-April 2009, the board of directors of Sokol Enterprise, the company delegated to execute the agreement and modernize the MiG-31 interceptor jets, confirmed Russia's not to deliver the aircraft due to pressure from Israel.