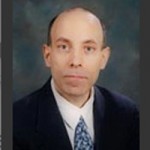 12/19/2011 –
Indian Prime Minister Manmohan Singh just left Moscow after meeting with President Dmitry Medvedev at the Kremlin for the 12th Indo-Russian Summit. Much of the Russian-Indian discussions during Singh's three-day visit concerned Russian weapons sales to India. For example, they signed one deal according to which Russia would provide technical assistance to India in the joint production of 42 more Sukhoi-MKI 30 jets.
Russia's arms sales to India remain the most important element of their bilateral relationship.
Their defense ties have recovered from their problems of the early 1990s, when the Indian military had difficulties receiving adequate maintenance, support, and spare parts for its previous Soviet-era weapons purchases. At the time, the Russian defense industry was coping with the aftermath of the collapse of the integrated and lavishly funded Soviet military industrial complex. Cash-strapped Russian firms demanded hard currency for arms transactions instead of the traditionally favorable soft terms offered New Delhi during the Soviet period. The Indian government began buying large quantities of Soviet weapons in the 1960s, including its first Russian fighter, the MiG-21, in 1962, which was soon followed by large purchases of the MiG-23, MiG-25RB/MF and MiG-29. According to Russian calculations, during the past four decades the total value of all Russian-Indian military-technical cooperation, which consists primarily of aircraft sales, has exceeded $35 billion.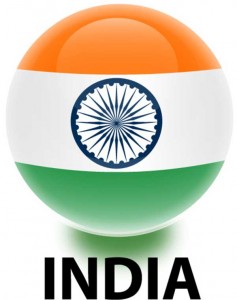 Despite the problems that traumatized the Russian defense industry following the disintegration of the Soviet Union, Russia has remained the main source of most of these advanced weapons systems, which also includes navy and army systems as well as airplanes and missiles.
For example, approximately half of the major surface combatants and two-thirds of the combat submarines in service with the Indian Navy were constructed in Russia or the Soviet Union. Even many of the Indian-made ships are equipped with Russian-made weapons systems such as ship-to-ship and surface-to-air missiles, torpedoes, guns, and anti-submarine weapons. The Indian Army has also purchased almost 2,000 T-72 tanks and hundreds of BMP-1 and BMP-2 armored vehicles from the Soviet Union. Furthermore, Russia receives much revenue from servicing and upgrading India's primarily Soviet-based military hardware.
Russia should remain India's largest defense partner for at least several years given that the two countries have already signed arms deals worth billions of dollars in future transactions and have established several important joint ventures that will institutionalize their defense cooperation for years to come. India's defense needs are enormous. Almost half of the air force's inventory is considered obsolete and needs to be replaced with new acquisitions.
Nevertheless, the growing competition from Western companies, problems with past transactions, potential budgetary cutbacks, and the increasing sophistication of India's indigenous defense industry could lead New Delhi to buy fewer Russian weapons over the next decade.
One recurring Russian worry is that India will decrease its purchase of new Russian weapons, which over time will reduce New Delhi's need for Russian maintenance, modernization, and other support. Russian defense firms have been counting on continuing orders from India to help cushion the decreasing opportunities in China. A few years ago, Russia's previously lucrative arms sales relationship with the PRC vanished, and Russian policy makers want to avert a similar fall in the case of India, whose purchases now account for about half the value of all Russia's foreign military sales.
The Indian government has always sought to diversify its list of foreign weapons suppliers despite the higher costs and complexity involved in maintaining a variety of platforms.
For example, the number of spares and logistical requirements increase, and pilots and technicians must be trained for multiple systems based on often diverging national military practices. The Indian military began buying large quantities of Soviet weapons in the 1960s, but has always complimented these purchases with European (and later Israeli) systems. In the last few years, the Indian government has begun acquiring some American-made armaments. U.S. defense contractors hope these sales to India will increase significantly in the future. In recent years, the Indian government has awarded non-Russian companies multi-billion dollar contracts for advanced fighter jets and attack helicopters.
Indian officials have also tried, with limited success, to increase the level of weapons India purchased from indigenous defense companies. India's arms industry has become somewhat more sophisticated over time.
It manufactures a wider range of indigenous weapons systems than in previous decades. The Indian Defense Research & Development Organization (DRDO) has focused resources on designing anti-ship, anti-tank, and longer-range ballistic missiles. Indian negotiators with foreign weapons suppliers often require that new contracts stipulate a significant transfer of defense technologies to Indian firms. Indian officials have successfully required Russian and other foreign firms to rely less on the sale of complete turn-key systems and instead consent to engage in the joint research, development, and manufacture of new defense technologies and systems. Indian negotiators often require that new contracts also stipulate a significant transfer of defense technologies. They also regularly insist that foreign governments agree to allow Indian firms to have a role in producing (under license), maintaining, and repairing the weapons. For example, Indian officials have been pressing their Russian counterparts to provide more opportunities for the joint research, development, and production of new military technologies and systems.
Despite these measures, India still purchases most advanced military systems from foreign suppliers, especially Russian companies.
More than 70 percent of India's $33 billion defense budget is spent on foreign-supplied weapons and services, making India one of the largest arms importers. Indian defense firms have found it difficult to transition from the development of successful DRDO prototypes to the serial production of major indigenous weapons systems such as submarines, tanks, or combat aircraft. Meanwhile, Russia has sought to meet Indian demands that Russia transfer more defense technologies to India and engage in more joint research, development, and production of new military systems. "Our main task is to switch from buying or selling weapons to jointly designing and producing them," Medvedev explained when he visited India in 2008. "We have such plans in rocket building and aviation."  Unlike the United States and other Western countries, Russia declines to sell weapons to Pakistan in deference to Indian sensitivities.
Russia's state-run arms exporter Rosoboronexport, which approves and administers almost all of Russia's major arms sales, remains a major source of many of India's advanced weapons systems.
The two governments have also reached other important arms deals in recent years. In December 2007, the Indian government ordered an additional 347 Russian-manufactured T-90S Main Battle Tanks, which are intended to match the U.S. Abrams M2. At the MAKS 2011 International Aviation and Space Salon near Moscow, held at Zhukovsky airfield outside Moscow from August 16-21, 2011, India signed a contract to buy 80 Russian Mi-17 multi-role military transport helicopters, giving India around 200 of these helicopters in total.
The large number of weapons Moscow has transferred to New Delhi over the years also has provided Russian defense companies with many opportunities to sell spare parts, maintain existing systems, and upgrade some weapons in the future. Some of these deals have proven quite profitable. For example, in 2005, Russia signed a $250 million deal to upgrade the engines on the MiG-29 fighters in service with the Indian Air Force. The contract allowed Hal to manufacture, under license production, 120 RD-33 series 3 jet engines at its Koraput plant. This series 3 upgrade provides superior maneuverability and improved performance in close air dogfights.
In March 2008, the MiG Corporation signed a $1 billion contract with the Indian Defense Ministry to provide the 60-70 MiG-29 fighters India purchased in the 1980s with more comprehensive upgrades in order to extend their service lives by several decades. Russia will equip the planes with more advanced avionics, new multi-functional Zhuk-ME radars, a new weapon control system; and upgrades engines. The agreement stipulates that MiG will establish depots, service centers, and training centers (including simulators) in India, whose value amounts to approximately one third of the contract, because almost all the MiGs are to be modernized in India, with the contract completed by 2013. In March 2010, India agreed to purchase an additional 29 MiG-29s for almost $2 billion. Russia's work in India's civil nuclear sector has also led to India's employing Russian contractors to help construct the reactor and related systems used by India's nuclear-propelled submarines.
Even so, the Russian-Indian arms relationship has experienced recurring problems, especially Indian criticism regarding the inferior quality of some imported Russian weapons.
During the 1990s, Indians complained about shoddy maintenance and insufficient spare parts for their Russian-built aircraft, including the Sukhoi interceptors. More recently, in September 2007, the Indian government suspended payments under a $150 million contract, signed with the Ilyushin design bureau in 2001, to upgrade five Il-38SD anti-submarine patrol aircraft. Indian defense experts concluded from flight tests that the aircraft did not satisfy their technical standards. The most notorious bilateral defense snafu has involved the Russia-Indian deal to renovate the Soviet-era Admiral Gorshkov and transfer it to the Indian Navy. The entire modernization project is way over budget and delayed.
India's military establishment has also expressed concerns about the quality and timely delivery of other Russian naval purchases. For example, they have objected to the lengthy time it has taken Russian shipbuilders to deliver some multi-role frigates and to upgrade the Indian Navy's fleet of Kilo class diesel submarines, purchased between 1986 and 2000. The Zvezdochka shipyard in Severodvinsk has upgraded four of the older submarines by overhauling their hull structures and modernizing their control, sonar, electronic warfare, and weapons system.
At the Eleventh meeting of the India-Russia Inter-governmental Commission on Military Technical, co-chaired by Defense Ministers Serdyukov and AK Antony, the Indian minister complained of delays in receiving export clearances for vital equipment needed to repair Russian weapons systems India has already purchased. He also lamented the slow progress in designing and developing the joint Russian-Indian Multi-Role Transport Aircraft (MTA). Perhaps due to Indian unease over all these difficulties, European and U.S. firms have begun supplying some defense products and services to India that New Delhi had previously acquired from Russian suppliers.
Russian defense manufactures were deeply disappointed by the failure of the MiG-35 to survive even the first round of the multi-billion dollar competition to sell India 126 medium multi-role combat aircraft (MMRCA). This tender, dubbed the combat aviation "deal of the century," was one of the most lucrative procurement aviation contracts in history, worth an estimated $10-12 billion. The Lockheed Martin F-16IN Falcon, the Boeing F/A-18IN Super Hornet, and the SAAB Gripen were also eliminated. The Dassault Rafale and the EADS's Eurofighter Typhoon were the other planes on offer to India are now competing in the final round for the sale.
The MiG-35 plane is a "4++ generation" plane. Since the Russian Air Force has yet to commit to acquire a new light-weight fighter, the MiG-35 is designed primarily for export.
Although the plane was down-selected early in the MMRCA competition, Russia hopes especially to sell this updated version of the MiG-29M to potential customers in Asia and Africa whose air forces already have the sax-29M or its earlier variants. A twin-seat variant, the MiG-35D, should also soon be available. The Russian Air Force may buy at least one MiG-35 variant for its own use if the plane achieves success as an export item, which should reduce its per plane costs due to the larger production runs. Although selecting the MiG entry would allow the Indian Air Force to leverage its considerable investment in Russian aerospace technologies, some Indians might have feared relying so heavily and so long—the MMRCA could remain on service for decades—on a single company that until recently looked like it might go out of business.
Indian analysts speculated that the subsequent Russian decision to cancel the April 2011 INDRA joint naval exercises at the last minute could have been aimed to signify Russia's displeasure. Several Indian warships had already arrived at the port of Vladivostok, the headquarters of the Russian Pacific Fleet and the site of the planned exercise, when they received word that the Russian ships were preoccupied with the relief and recovery operations in Japan, which had been struck the month before by a devastating earthquake and tsunami. Russia also cancelled a joint army exercise with India that June.
Nonetheless, the Indian Defense Ministry felt sufficiently confident to buy the time-tested U.S. AH-64D Apache Longbow attack helicopters rather than the competing new Russian-made Mi-28N Night Hunter attack helicopter. Russian helicopter manufactures hope to win at least one of the remaining two Indian military helicopter tenders, for 12 heavy transport helicopters and 197 general-purpose light helicopters, but they face stiff Western competition for both contracts.
In an attempt to sustain its market share, Russia has offered India even its most sophisticated military technology in exchange for keeping India Russia's largest client. Russia has also tried to meet Indian demands to transform the bilateral relationship from that of buyer-seller to one based on the joint production and marketing of Russian-Indian weapons to third countries. Russia has offered to assemble even some helicopters its plans to export to third countries in India.
For a backgrounder on the evolution of Russian-Indian relationships please see
https://www.sldinfo.com/the-maturing-of-russia-india-relations/