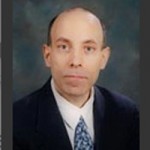 01/25/2011 – The success of U.S.-NATO operations in Afghanistan depends on logistics capabilities and security. It is crucial to have secure and effective lines of communication through which supplies can reach the foreign contingents assigned to the International Security and Assistance Force (ISAF) in Afghanistan.
Since Operation Enduring Freedom (OEF) began in October 7, 2001, the number of U.S. troops in Afghanistan has consistently increased until reaching a plateau in mid-2011. In December 2009, the United States had 33,000 troops in Afghanistan as part of OEF as well as an additional 34,800 U.S. troops as part of the NATO-led ISAF, which has a total strength of 68,765 soldiers, mostly from NATO countries. In his December 1, 2009, speech, President Obama announced that an additional 30,000 U.S. troops would deploy to Afghanistan in early 2010.  The administration announced a similar surge the following year. This influx of foreign military personnel has increased the need for more supplies to be transported into Afghanistan to support such a large foreign military contingent.
The Logistical Challenges in Afghanistan are Daunting and Costly. (Credit image: Bigstock)
Most NATO non-lethal supplies bound for Afghanistan are routed through Karachi, which as Pakistan's largest port allows for the best unloading of NATO cargo. Coalition governments hire private contractors to arrange the delivery of these goods—which include food, fuel, clothing, spare parts, vehicles, and other non-combat supplies and equipment–on trucks and other vehicles.
Shortages in transport planes and the high expense of air shipments preclude a major expansion of this airlift, which is the main mechanism for delivering weapons and ammunition to the NATO forces in Afghanistan. Although globally only some 10 percent of all U.S. military supplies are moved by air, the shipment of goods to Afghanistan by military or civilian cargo planes is approximately 30 percent. It also costs about $3 per pound to ship goods by air to Afghanistan, compared with 30 cents for surface delivery.
For this reason, only the most important items are sent by air to Afghanistan, such as weapons, ammunition, critical equipment, and U.S. soldiers, who enter and leave Afghanistan via the Manas Transit Center in Kyrgyzstan. Although not formally part of the NDN, almost all NATO forces in Afghanistan transit through this air base. The base also provides aerial refueling, emergency evacuation, and other essential services. The U.S. Transportation Command also tries to keep costs down by shipping as many of those supplies as possible to Persian Gulf seaports, where they are then loaded on planes flying to Afghanistan.
The United States and NATO opened the so-called Northern Distribution Network (NDN) in 2009 to supplement and reduce U.S. and NATO forces reliance on the Pakistani supply route. The advent of the NDN both reflected and contributed to improved relations between the United States and some of the former Soviet republics such as Russia and Uzbekistan,
The NDN, which is used for non-lethal supplies and equipment, connects Baltic and Caspian ports with Afghanistan via Russia, Central Asia, and the Caucasus. This 5,000 kilometer transportation network (a distance five times longer than the 1,000-kilometer journey from Karachi to Kabul) involves the delivery of supplies to European ports, where they are loaded onto railway carriages or airplanes and sent through Russia to Kazakhstan or Uzbekistan. From there, the cargo is placed on trucks or trains for shipment into Afghanistan.
The NDN comprises three main land routes. The two belonging to NDN North both originate at  Latvia's port of Riga and pass through the Russian Federation and Kazakhstan. The largest volume of supplies then passes through the city of Termez on Uzbekistan's border with Afghanistan at the Hairaton Gate, while the lower-capacity variant enters Afghanistan via Tajikistan.
In contrast, NDN South runs from Georgia's Black Sea port of Poti to Azerbaijan's capital Baku. From there, NATO's goods are transshipped across the Caspian Sea to Kazakhstan and then transported by truck into Uzbekistan and Afghanistan. About 70 percent of the goods using the NDN enter Afghanistan via the Hairaton Gate.
The NDN has decreased the volume of food, fuel, and equipment shipped through Pakistan, but these northern routes cost more, are less efficient, and present other challenges. Logistic bottlenecks prevent a rapid expansion of these alternative routes, while many of the NDN transit countries exclude the transportation of weapons, ammunition, or other combat supplies through their territory.
As a result, almost half of the supplies to the 140,000 members of the ISAF still pass through Pakistan.
Each country is responsible for supplying its own forces in Afghanistan. The United States, which still has almost 100,000 soldiers in Afghanistan, ships more than 30 percent of its non-lethal supplies through Pakistan. Some other coalition members send a much higher percentage through that route.
Although critics might argue that all the West has done was increase the number of vulnerable supply routes NATO must rely on, the net effect has been to reduce NATO's overall vulnerability to supply cutoffs. Having a portfolio of roots means that, if one communications line is interrupted, the allies still have others to count on.
The value of this expanded portfolio became evident in late 2011, when Pakistan suspended delivery of NATO supplies through its territory after U.S. forces killed 24 Pakistani soldiers on November 26.
The decision came when more than 100, 000 NATO forces remaining in Afghanistan depended on vital supplies from outside the country. At the time of this incident, 48 percent of NATO cargo went through Pakistan. Meanwhile, the NDN accounted for 60 percent of fuel and 52 percent of non-lethal NATO deliveries through Russia, the South Caucasus, and Central Asia.  The U.S. vulnerability to the Pakistan blockade was lower.
According to U.S. Transportation Command, trucks were conveying an estimated 29 percent of the Pentagon's supplies for Afghanistan through Pakistani territory. Meanwhile, 40 percent of U.S. military cargo for Afghanistan was transiting the NDN. The Pentagon was shipping the remaining 31 percent of its Afghan-bound supplies by air transport.
The suspension of NATO supply deliveries through Pakistani territory came after U.S.-Pakistani relations hit a low point following the November 26 cross-border incident, the U.S. Special Forces raid that killed Osama Bin Laden deep inside Pakistan in May 2011, and other sources of strain in 2011. Conflicting priorities over the war in Afghanistan have fueled tensions between the two countries. Islamabad now feels more comfortable pursuing a harsh anti-U.S. line, in part because the withdrawal of coalition forces may conclude with the emergence of a Taliban-controlled government in Kabul. Pakistani military and intelligence services want to sustain ties with the Afghan Taliban as a hedge should coalition forces fail to bring the war to a successful conclusion before they depart.
In light of the current deterioration in U.S.-Pakistani relations and instability along the Afghanistan-Pakistan border, the U.S.-NATO forces rely more than ever on the NDN.
Even before the November 26 incident, the Obama administration has been seeking permission for the reverse flow of transit along the NDN, which would allow the United States and NATO to withdraw their military forces through the former Soviet republics rather than through Pakistan, where they would be more vulnerable to retaliation by the Taliban and its Pakistani allies.
In 2012, U.S. officials should seek to expand use of the NDN. The next goals should be for the United States and other NATO countries to seek permission to transport lethal supplies along the NDN. In addition, they should try to secure the right of two-way transit, being able to move goods from as well as to Afghanistan. It is also necessary to reduce the costs of using the NDN. It currently costs NATO about $10,000 more to transport a twenty-foot container to via the NDN instead of through Pakistan. Finally, NATO should try to make greater use of NDN South, which suffers from fewer political risks than the Central Asian route.
While shorter than NDN North, the NDN South supply route entails shipping goods through Georgia's Black Sea port of Poti via Azerbaijan's capital city of Baku. The goods are then transshipped across the Caspian Sea to Kazakhstan. They are then conveyed by truck into Uzbekistan for onward shipment to Afghanistan. This constant on-and-off loading from trucks to ferries and back onto trucks is expensive
Another challenge that faces U.S.-NATO efforts to expand NDN South route is Azerbaijan's desire not to antagonize Russia. Traditional deference to Moscow's regional security interests has been reinforced by alarm over Russia's 2008 invasion of Georgia. Azerbaijan has resisted recent U.S. proposals to host a U.S. military facility for fear of antagonizing Moscow.
The tensions surrounding a potential Turkish-Armenian rapprochement and the absence of a U.S. ambassador to Baku were cited as reasons for the April 2011 postponement of the joint U.S-Azerbaijan military exercise "Regional Response-2011."  Observers have warned that defense ties between Washington and Baku are "stagnating."
Expanded NATO use of NDN South could directly benefit Azerbaijan and Georgia economically through such positive externalities as additional transit revenue, local jobs and procurement, and improvements in their transportation infrastructure (possibly with NATO financial or other technical assistance).
On a regional level, an expanded NDN South could further economic integration among the Caucasus and Central Asian states by promoting the use of consistent trade rules and standards, improving transportation infrastructure, and reducing other barriers to regional trade.
In terms of security, an expanded NDN South would boost the U.S. military presence in the South Caucasus, deepen their security ties with NATO, and increase their prospects of attaining NATO membership should they wish.
Expanding NDN South would also reduce Moscow's leverage on NATO decision-making as well as their own decision making. Yet, Russia's support for the NATO-led ISAF mission would make this means of U.S. engagement with these countries less controversial than many other ways.
One drawback about using NDN South is that such involvement increases the risk of NATO becoming entangled in the Russia-Georgia and Armenia-Azerbaijan conflicts. But NDN North and the Afghan-Pakistan routes also entangle NATO supply deliveries in regional conflicts, so this problem is unavoidable and requires skillful management in any case.