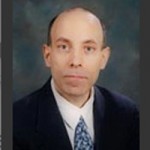 02/13/2012 – One of the results of the Pentagon's recent global posture review has been to authorize further reductions in the number of U.S. troops based in Europe. NATO and European officials profess unconcern about the decision, but the reduction requires NATO, especially its European contingents, to make more progress in improving defense integration within the Alliance.
In rolling out the Pentagon's new Defense Strategic Guidance earlier this month, Secretary of Defense Leo Panetta explicitly stated that Europe has become a lower defense priority compared with Asia and the Middle East: "U.S. military's force posture in Europe will, of necessity, continue to adapt and evolve to meet new challenges and opportunities, particularly in light of the security needs of the continent relative to the emerging strategic priorities that we face elsewhere."
The Guidance itself argues that the demand for U.S. forces in Europe has declined given ongoing and anticipated improvements in NATO's non-U.S. capabilities: "Most European countries are now producers of security rather than consumers of it. Combined with the drawdown in Iraq and Afghanistan, this has created a strategic opportunity to rebalance the U.S. military investment in Europe, moving from a focus on current conflicts toward a focus on future capabilities. In keeping with this evolving strategic landscape, our posture in Europe must also evolve."
One week later, a senior U.S. defense policy maker confirmed to the media that the Obama administration had decided to withdraw two of the four U.S. Army brigades from Europe.
Secretary Panetta later said that DoD representatives have reassured Europeans that additional soldiers would continue to rotate into and through Europe on training and other missions. "As a matter of fact, they will probably see more of the Americans under the new strategy because the brigades that were there were actually fighting in Afghanistan and weren't even there. . . . What you are going to have is two [brigades] plus this large rotational presence that is going to be there."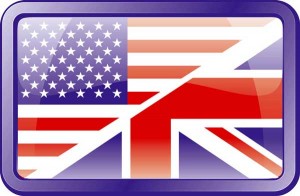 NATO Secretary-General Anders Fogh Rasmussen has joined other European officials in praising the U.S. strategy, calling it consistent with the alliance's vision for collective defense. "The announcement follows consultation with allies," he said. "As President Obama said, the U.S. will continue investing in NATO because the alliance has demonstrated time and time again – most recently in Libya – that it is a force multiplier."
Somewhat less than 40,000 U.S. Army soldiers, and about 100,000 American citizen dependents, are currently stationed in Europe.  The other three U.S. Military Services keep another 40,000 U.S. troops in Europe.  The Army units include four brigade combat teams (BCT), three of which are in Germany and the fourth is in Vicenza, Italy. Until recently, the Pentagon was expected to withdraw only one of the brigades, which includes about 3,500 soldiers as well as additional support staff.
Yet, reductions have been taking place since the end of the Cold War.
Even before then, U.S. views of the transatlantic partnership have evolved from what the United States should do for Europe to what Europe and the United States should do together, in Europe and elsewhere. The U.S. Sixth Fleet has not had an aircraft carrier battle group in the Mediterranean for many years. The base realignment and closure plan of 2005 called for having only two brigades based in Europe. The Army was in the process of reducing the number of soldiers in Europe from 62,000 to 28,000.
Then in 2007 the planned reductions were halted due to concerns about deteriorating NATO-Russia relations and the need for more troops to train and work with new NATO allies.
Concerns about Russian foreign policy have since declined, but the Libyan War has reminded everyone of the value of another EUCOM contribution: its supporting role of other U.S. geographic commands, especially in Africa and the Middle East. These regions lie closer to Europe than the United States, but adverse security developments there can affect all NATO allies.
Even so, the proposed two-BCT force reduction is less radical than it sounds: two of the EUCOM-assigned BCTs have regularly been deployed in war zones such as Afghanistan without any noticeable degradation of European security.
The U.S. Army in Europe has transformed tremendously since the Cold War, when it was largely a fixed garrison force designed to defeat a massive Warsaw Pact conventional attack through Germany. Since Operation Enduring Freedom began in late 2001, 20-40 percent of the forces assigned to European Command have been deployed in another theater at any given time. Currently some 11,000 EUCOM-based troops are serving on out-of-theater missions.
"This is not a separation in any way from NATO," General Martin Dempsey, Chairman of the U.S. Joint Chiefs of Staff, insisted at the briefing presenting the new Defense Strategic Guidance. "And we're in dialogue and will be in dialogue with them about what it means."  One inevitable result will be further efforts to promote so-called "Smart Defense" initiatives among NATO allies.
Operation Unified Protector over Libya against demonstrated NATO's continued reliance on the United States for essential capabilities such as logistics, air-breathing assets, and intelligence analysis. NATO countries do not have enough modern air-breathing assets, aerial refueling tankers, and airlift capacity to deploy forces outside Europe.
Even so, NATO governments now acknowledge that European countries will be lucky to maintain let alone increase their defense spending. There seems an enduring military capabilities supply-demand imbalance: countries demand for collective defense assets is typically greater than their willingness to supply them.
The focus now will be on eliminating redundancies among NATO forces.
In addition, the allies will employ more sub-alliance defense agreements between several countries. For example, a recent UK-French agreement even provided for joint deployments. There will also be more pooled NATO military assets, AWACS aircraft, for instance, are based in Germany, are crewed by 14 nations, and can use forward bases in Italy, Greece, Turkey, and Norway.
Phillip Hammond, the British Secretary of State for Defense, visited the United States earlier this month to consult with the Pentagon. He delivered a speech at the Atlantic Council on January 5, 2012 that emphasized Britain's commitment to NATO despite the planned cuts in the UK defense budget. The British government has authorized a reduction in their $59 billion annual defense budget—the fourth highest in the world–by eight percent over the next four years.
"The successful response of the alliance to the crisis in Libya has reconfirmed the utility of NATO in delivering military force in a coalition and serving the needs of international security," Hammond said in his speech. "When the United Nations Security Council passed Resolution 1973, who did they think would implement it? When sustained multinational action was required, NATO was the only realistic coordinating mechanism."
Hammond particularly praised NATO for providing "a ready structure for joint and combined operations which it is impossible to replicate quickly elsewhere." He noted that Libya and Afghanistan both show how NATO's protocols and structures make it easy for existing members and new partners to conduct integrated operations even on an ad-hoc basis.
But Hammond cautioned that, "Afghanistan and Libya have shown that the alliance as a whole, and the contributions of some of its members, fall short of what our collective defense requires – in terms of capability, in terms of the balance of contribution and in terms of the will to deploy." Political and economic realities means that European countries will not soon increase their defense spending. Instead, "fixing these problems will mean finding smarter ways of working together to get greater capability from the resources that exist."
Hammond laid out a three-step process for helping NATO grapple with its current budget problems.
The Allies should first conduct a comprehensive assessment of the Alliance's collective capabilities. "This needs to take account of what we know of reductions that are already planned, how these impact on current capabilities and how well these capabilities are supported and able to be sustained."
Comparing the results with NATO's stated requirements would reveal what gaps exist.
Then the Allies could "collectively direct the drive towards a number of capacity enhancing actions: greater pooling and sharing of capabilities; mission, role and geographic specialization; greater sharing of technology; co-operation on logistics; alignment of research and development programs; and more collaborative training."
Hammond's visit provides some indication of how the United States might support the new sub-alliance defense agreements.
When they met at the Pentagon on January 6, Panetta and Hammond signed a "Statement of Intent on Carrier Cooperation and Maritime Power Projection" that will provide a framework for increased U.S.-UK cooperation and interoperability in the use and development of aircraft carriers.
DoD Pentagon spokesman George Little described this agreement as "a cutting-edge example of close allies working together in a time of fiscal austerity to deliver a capability needed to maintain our global military edge."
The intent is to help mitigate the adverse effects on allied naval capabilities due to the major cutbacks in British naval shipbuilding capabilities in recent years. By encouraging U.S. sharing of insights and technologies, the British should be able to save time and money building their future carriers.
The two Queen Elizabeth Class aircraft carriers now under construction, which is scheduled to enter service in 2016 and 2018, will see the Royal Navy adopt expensive but necessary changes to maintain their power projection viability. For example, the British Navy is installing catapults and arrestor gear on the vessels and replacing the VSTOL capable Harriers on current carriers in favor of the catapult-launched F-35Cs used by U.S. Navy carriers.
But it is certainly conceivable the UK could reverse this decision and go back to the F-35B and avoid the costs of transforming their carrier.  This would also assist the UK special forces in being able to make more effective use of carrier deck space. (See also, https://www.sldinfo.com/an-update-on-the-future-uk-aircraft-carriers/ and http://www.aviationweek.com/aw/generic/story_channel.jsp?channel=defense&id=news/awst/2011/08/08/AW_08_08_2011_p47-352385.xml.)
At the Atlantic Council, Hammond reaffirmed the United Kingdom's commitment to acquiring the F-35: "We are committed to purchasing the carrier variant, and the regeneration of carrier strike force is at the heart of our defense strategy, and we believe will be – bring a big gain for NATO, and potentially a big relief to U.S. effort in the European sphere."
Ideally, the U.S.-UK carrier construction cooperation arrangement will extend some sharing to France through the existing British-French carrier cooperation agreement so that the United States, Britain, and France can share insights, technologies, and costs. And the current Bold Alligator 2012 exercise certainly supports such an approach, as the French are heavily engaged in the exercise, and indeed are leading the initial insertion of ground forces.
Editor's Note: Ironically, this confluence of US-UK-French con-ops rethink and recalibration is occurring off of the Virginia-North Carolina close not far from the famous Battle of Chesapeake where the French navy provided a very significant input to the US victory at Yorktown.