07/22/2011 – Although Iran's recent announcement that it wanted to create its own national Internet separate from the rest of cyberspace represents the most visible threat to an open and free global Internet, the State Department's Internet Freedom agenda faces major challenges in the former Soviet bloc as well.
(Fact Sheet: International Cyber Diplomacy: Promoting Openness, Security and Prosperity in a Networked World http://www.state.gov/r/pa/plrmo/168689.htm)
In early July, the office of the OSCE Representative on Freedom of the Media released the first survey of Internet regulations in the 56 states that participate in the Organization for Security and Cooperation in Europe (OSCE), which includes the countries of North America and Europe as well as Eurasia. The report documents a range of tactics that OSCE governments employ to disrupt people's use of the Internet, including incorporating surveillance tools into Internet infrastructure; blocking online services; imposing new, secretive regulations; and requiring onerous licensing regimes.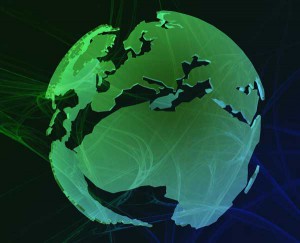 The U.S. Commission on Security and Cooperation in Europe, also known as the Helsinki Commission, held a hearing on this issue of Internet on July 15. The Commission is an independent U.S. government agency created by Congress in 1976 to monitor and encourage compliance with the 1975 Helsinki Final Act and other OSCE commitments. It consists of nine members from the U.S. Senate, nine from the House of Representatives, and one member each from the Departments of State, Defense, and Commerce. Congressman Christopher Smith and Senator Benjamin Cardin co-chair the body. The Commission convenes public hearings and receives briefings from expert witnesses on OSCE-related issues and releases public reports on how the OSCE participating States are meeting their commitments.
In his testimony before the Commission, David Kramer, President of Freedom House, reviewed some of the findings of his organization's "Freedom on the Net 2011: A Global Assessment of Internet and Digital Media." Released earlier this year, this publication provides a comprehensive documentation of the general deterioration in global Internet freedoms in recent years. In many cases, previously sporadic or limited censorship has broadened and become more comprehensive and effective. Targets now can include thousands of websites, extending from opposition news sources to human rights groups to individual blogs or social-networking groups that communicate messages that the regime deems hostile.
Of the 37 countries reviewed, Freedom House has assesses five as being at particular risk of suffering major decreases in internet freedoms in the next year or two. Russia is one of these five countries. According to Freedom House, during the past two years, while the Internet remains Russia's last relatively uncensored media for public discourse and even the expression of political opinions, Russians' Internet freedoms have eroded. The Russian government has not attempted to establish a comprehensive centralized filtering system such as those in China or Iran. By Freedom House's count, however, at least two dozen cases of Russian government harassment of bloggers occurred in 2009 and 2010, including 11 arrests. Furthermore, several newspaper websites experienced denial-of-service attacks after they published articles that could adversely influence offline events.
A number of Russia's Internet Service Providers (ISPs) impeded access to the radical Islamist website Kavkaz Center. The sites Kasparov.ru, Rufront.ru, Rusolidarnost.ru, Nazbol.ru, Namarsh.ru, and Newtimes.ru have also been blocked in some localities for short periods. Article 282 of the criminal code allows the authorities to order the removal of extremist content. The law's definition of "extremism" is vague and includes xenophobia and incitement of hatred toward a "social group." The Ministry of Justice has a list of proscribed materials on its website that is updated monthly. The Ministry does not explain the criteria and procedures it uses to determine what materials are extremist. Nonpolitical reasons for content removal include posting child pornography and file-sharing services that violate copyright law.
Freedom House believes that the most common means authorities use to pressure service providers and content producers is to simply call them by telephone. Police and representatives of the prosecutor's office call the owners and shareholders of websites, and anyone else in a position to remove unwanted material and ensure that the problem does not come up again. Such pressure encourages self- censorship since most providers do not wait for court orders to remove targeted materials. In addition to official monitoring and prosecution, websites critical of the government can become inaccessible due to unexpected "technical difficulties." Several newspaper websites have experienced denial-of-service attacks when they publish with articles that could influence offline events in ways unwelcome by the authorities.
To counter these techniques, opposition websites increasingly use foreign-based Internet Service Providers as well as social networking sites. In response, the state and its supporters has increased its reliance on proactive manipulation of online discussions. For example, in March 2011, bloggers claimed to have found evidence that Russian authorities were hiring people users to post positive comments of the ruling United Russia Party and make negative remarks about the author of a targeted blog. Advertisements have reportedly begun to appear on Russian job sites for people who, as in China, the government or affiliated institutions will hire to manipulate online discussions by inserting pro-government comments on various online forums. Freedom House fears that the authorities will increase their Internet controls during the period before the December 2011 parliamentary election and the early 2012 presidential election.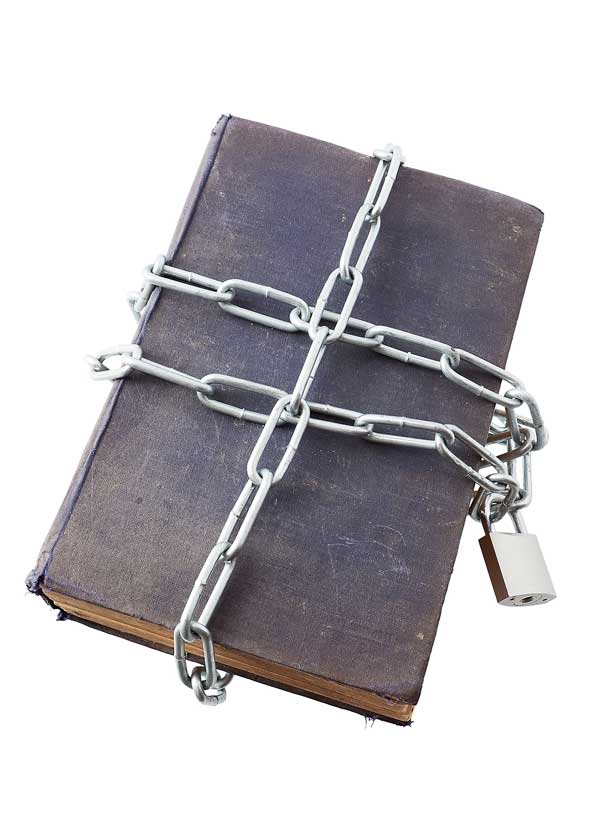 The situation in other Central Asia and Caucasus countries is also mixed. Azerbaijan has been experiencing a rapid growth in Internet use in recent years. As a result, the government, which previously ignored the Internet, has begun applying media controls, already common regarding print and broadcast media, to the Web. According to the International Telecommunication Union, 27 percent of the population had access to the internet in 2010, a significant increase from 2008, when the penetration rate was roughly 14 percent. Access to high-speed broadband service is rare due to its high price. Government organizations and opposition parties made little use of Internet tools during the November 2010 elections campaign. The spread of Azerbaijani-language blogging platforms in the last few years has led to a surge in the number of blog sites.
The authorities have temporarily blocked access to a few web sites that ridiculed the president of Azerbaijan, Ilham Aliyev. Access to the website of Radio Free Europe/Radio Liberty's Azerbaijani service, www.azadliq.org, has also been blocked. There is no appeals process since the government has not officially confirmed blocking web sites. In 2009, the authorities arrested two activists from the OL! and AN youth movements, Emin Milli and Adnan Hajizade, youth activists for posting a video that satirized the government's policy of paying high prices for imported donkeys. The two were released in November 2010 following an international campaign on their behalf. Most hacking attacks come from Armenian internet protocol (IP) addresses. The government has yet to follow through on proposal made in 2010 to mandate that Internet-Service Providers (ISPs) obtain licenses and sign formal agreements with the Ministry of Communications and Information Technology.
The government of Kazakhstan reports an exponential growth in internet access, from a 0.7 percent penetration rate in 2000 to 28 percent or 4.3 million users by the end of last year. Almost all of these are Russian-language speakers surfing from home with a high-speed broadband connection. To promote transparency, Prime Minister Karim Masimov has directed every minister and government agency to discuss their work in a blog. Most of these are at blogs.egov.kz.
Like other governments in the region, Kazakh authorities use various tactics to control the media. Most of these focus on the more wisely used print and broadcast media, but there is some evidence that the state-owned ISPs blocked access to sites where Rakhat Aliyev, Nazarbayev's former son-in-law, posted content. Access to other sites is also restricted through technical filtering by state-controlled Internet companies, cancellation of .kz domain names, and self-censorship by Internet hosts. In 2009, Kazakhstan's Internet law was amended to make content providers and hosts legally responsible for what others post on their sites. Most ISPs in Kazakhstan hired moderators to censor content that could expose the hosting entity to third-party liability.
Georgia still has the freest Internet environment in Eurasia. Lower usage prices have led to surging use of the Internet and related telecommunications technologies in recent years. According to the International Telecommunication Union, Georgia's Internet penetration has surpassed 30 percent, with 1.3 million Internet users in 2009. People with low income or living in rural areas still have problems gaining regular Internet access, while the country only had some 150,000 broadband subscribers out of a total population of 4.3 million. Silknet and Caucasus Online dominate Georgia's ISP market, providing a combined market of more than two-thirds of all Georgian Internet users. The number of Georgian-language blog writers is small.
Freedom House found no reports of state censorship in 2009 and 2010, though many journalists working in the traditional media appear to lack knowledge about Internet tools. The Georgian government has removed the temporary blocs on access to Russian websites imposed after the August 2008 war, when Georgia experienced a major cyber attack from presumed Russian sources or sympathizers. Despite technical interruptions to international access, Georgian users can now access any website in the world and freely use advanced Internet software applications. "In fact, Freedom House notes, "content is so accessible that numerous sites offer illegal material such as pirated software, music, and movies, and the government has not enacted appropriate legal measures to combat the problem." Only isolated cases of Internet repressions occurred, such as when the authorities detained two young students for allegedly insulting the head of the Georgian Orthodox Church in videos posted on YouTube. Furthermore, some advertisers withdrew their ads after Internet outlets published news articles that criticized the government or the ruling party.
Even in Eurasian countries where Internet freedoms are poorly protected, the Internet remains less subject to government restrictions than more traditional print and broadcast media, which are the main sources of news for most citizens. Advanced web applications such as the social-networking site Facebook and the microblogging service Twitter remain relatively free in Azerbaijan and Kazakhstan. Users can and do post content critical of government policies. Even in Kazakhstan, ISPs that employ their own channels to connect to the Internet are often not blocked. For example, users can connect via cybercafés to sites excluded by ISPs that connect via Kazakhtelecom. In some cases, mobile devices can also access websites inaccessible via the regular internet, such as the website of the opposition paper Respublika. Foreign search engines, such as Google or Russia's Yandex, do not censor their search results for Eurasian customers. Those citizens who are determined to access prohibited information can normally do so with via proxy servers and other relatively simple circumventions.
At the July 15 hearing, Mr. Rafal Rohozinski of the Canada Center for Global Security Studies and the Citizen Lab at the University of Toronto discussed how many of the Eurasian countries were moving beyond the crude first-generation passive filtering software, such as the comprehensive Great Wall of China, to develop more sophisticated or active second-generation Internet controls that use selective firewalls against specific web pages at only certain times, bombard a site with messages to drive it out of service, and even manipulate the content of sites by, for instance, inserting selective pro-regime wording into a web page. Some are even using third-generation techniques such as launching malware attacks against human rights groups, monitoring their writings to arrest dissidents, and hiring hundreds of counter bloggers who pretend to represent a group but actually try to subvert it from within by stirring up tensions and disputes among members to discredit and debilitate the movement. Rohozinski warned that none of the  circumvention programs or other tools yet developed by regime opponents have been able to counter these more active beyond-filtering measures.
In response to these new challenges, Deputy Assistant Secretary of State for Democracy, Human Rights, and Labor Daniel Baer said at the July 15 hearing that ensuring a free and open Internet was a core U.S. principle since "it derives from universal and cherished rights—the freedoms of speech, assembly, and association." Baer affirmed that the State Department would continue to fund the development of new technologies to circumvent unwanted controls, training programs for Internet activists, and diplomatic initiatives to build "a global coalition of governments committed to advancing Internet freedom." Even so, he and other speakers at the hearing warned that many Eurasian governments were set to roll out even more effective Internet censoring software in coming years.