10/28/2011 by Richard Weitz
When considering South Korea and the F-35 issue, it is important to keep in mind the transformed nature of the ROK-US alliance. Its most important function is still to help protect South Korea from external attack, but it has also evolved, and should continue to do so, to address broader regional security issues where the two countries share important interests.
The U.S.-South Korean military alliance has been the foundation of both countries' strategic policies for over fifty years. The two countries signed a Mutual Defense Treaty in October 1953 following the 1950-53 Korean War, in which 33,000 American troops were killed and 101,000 seriously injured in the successful effort to rollback the surprise North Korean invasion. The Treaty, which took effect in November of the following year, commits the United States to help the Republic of Korea counter an external armed attack and authorizes the deployment of American military forces on ROK territory.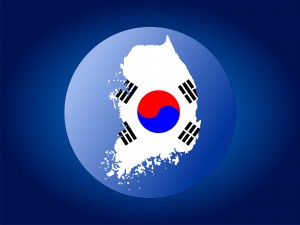 To enhance the U.S. capability to defend South Korea, 37,500 U.S. combat forces, consisting of approximately 28,300 U.S. Army ground troops, 8,700 USAF personnel, and 500 Marines, were until a few years ago deployed in the ROK. Many of them were based near the demilitarized zone established in 1953 to separate North and South Korean military forces. These U.S. troops supported South Korea's own armed forces.
Traditionally, the ROK has focused on developing strong ground forces to resist a North Korean land invasion while relying on the United States to provide essential air, naval, command and control, and intelligence, surveillance, and reconnaissance assets. Since the end of the Korean War, the United States has been the ROK's largest and most reliable supplier of defense systems.
The imperative for interoperability with U.S. and allied forces in the face of impending DPRK invasion threat has been the driver for this relationship. In recent years, significant U.S. sales and co-production of defense equipment include:  the K-1 (Type 88) Tank, SAM-X surface-to-air missile, P-3 maritime patrol aircraft, F-16 C/D fighters, UH-60 Blackhawk helicopters, the T-50 jet trainer, F-15K fighters and the KD III Naval Destroyer. These systems continue to form the backbone of the ROK's military deterrent force.
Since the end of the Cold War, changing global security threats and requirements, the improving conventional weaponry of both militaries, and other factors have led to the mutual decision to reduce the number of U.S troops permanently stationed in South Korea and to change the location of these forces. American officials argued that the need for U.S. troops to serve as a "tripwire" located along the intra-Korean border to guarantee that the United States would intervene militarily to halt any North Korean invasion has become outdated.
Instead, enhancements in U.S. transportation, logistics, and long-range precision-strike capabilities would enable U.S. forces to rapidly reinforce and supplement their units on the Peninsula, providing they could overcome any DPRK missiles and other anti-access weapons.
The changes have proven somewhat controversial among South Koreans who fear that the transfer could embolden their already erratically provocative neighbor. In particular, South Koreans worry that these changes could cause the DPRK leadership to misperceive a decline in the U.S. willingness to defend them against a North Korean attack. Although the Americans see the move as upgrading the ROK's status and underscoring U.S. confidence in the ROK's improving military capabilities, many South Koreans interpret the move as reflecting American eagerness to reduce its ROK-related commitments to reallocate U.S. defense resources to higher security priorities. For some South Koreans, the move triggered the same anxieties that they experienced when President Richard Nixon removed the Seventh Infantry Division in 1971 and President Jimmy Carter proposed in 1976 to withdraw all U.S. troops from Korea.
As a reassurance, the two militaries have developed comprehensive plans to ensure that U.S. reinforcements can flow from Japan through Pusan and other areas of South Korea in a crisis. These facilities need protection from adversary interference, something the F-35s can provide in conjunction with deployed missile defenses on land or sea.  Aegis is my wingman is a key element of what the new F-35As can bring to the defense of South Korea and Japan.
As indicated in his written statement to the Senate Armed Services Committee, Leon Panetta, the new U.S. Secretary of Defense, believes that North Korea's ballistic missile program, nuclear enrichment activities, and one million troops represent a "growing and direct threat" to the United States. The DPRK's sinking of the South Korean warship Cheonan and its shelling of Yeonpyeong island had prompted a noticeable hardening in South Korean attitudes towards Pyongyang's provocations. In addition to reassuring the ROK about its threatening northern neighbor, Panetta will need to supervise the progress toward the 2015 transfer of operational command and additional military missions from U.S. Forces Korea to the ROK armed forces.
Since at least the mid-1990s, the ROK Ministry of National Defense has been seeking to transform the South Korean military from predominately a ground-based Army-focused force to one in which the capabilities of the Army, Navy, and Air Force are both more robust. more balanced and better integrated.. A core aim of the current Force Improvement Program is to upgrade ROK military technologies so that they can counter both threats from North Korea and other potential security challenges. Priority acquisition areas include enhancing the command, control, communications, computers, intelligence, surveillance and reconnaissance (C4ISR) capabilities of the armed forces; acquiring precision-guided munitions and their associated delivery systems; and improving the ROK's capabilities for maneuver and network-centered warfare.
Introducing the F-35As into South Korea will generate a whole new approach to linking C4ISR into a more effective deployable force.
As Secretary Wynne has underscored:
SLD: If we think about Korea, this is an ideal area to shape a new CONOPS. The North Koreas  provide a large but linear force. The minute one starts throwing the As in there and then grow the numbers over time and shape the CONOPS, one is now inserting chaos into their military thinking. They don't know what the US and its allies are going to operate. The US could operate offshore. The US can bring 22s from Guam.  The US now have multiple vectors to confuse their military planning and disrupt any kind of linear attack they do.
From a military technological point of view, this allows the US to get a big pause in their thinking about whether this makes any sense or not to go to war, which I think is not a bad thing either.
Inserting a chaos approach as opposed to just lining up the linear targets for the North Koreans would be a good thing.  That is why your Army officer might find this very, very interesting because you could get to the other issue that we've talked about a lot, an agile army. The As could actually foster a lot of innovation on the Army side on how to be more mobile, more distributed, and more agile. So I think there are a lot of gains just from a pure military point of view.
Secretary Wynne: The gains are really if you have a distributed shooter set, it's chaos to start with because the North Koreans have a very linear plan.
In the arterially exchange, it was a very linear plan. In the points of crossings on the borders, it's a very linear plan. The placement of their artillery pieces in the mountains depicts a very linear thinking on their part.  And what they can't stand and I don't think they have the citizenry support to actually stand a non-linear solution set.
So it will cause us to essentially rethink our whole game plan because it has to involve the surrounding terrain, the surrounding military where frankly we have to show the Chinese that we're not planning on invading them and we will stop at the North Korean border. Korea is after all the last vestige of Yalta.
https://sldinfo.com/introducing-the-f-35as-into-south-korea-shaping-a-process-of-defense-reform-and-con-ops-innovation/
The ROK has long made efforts to become a more active and responsible actor in the global society. Since 1990, it vigorously participated in the activities of various subsidiary and specialized UN agencies, as well as other international organizations even though it was not a member, and had active permanent missions to the UN, UN Economic and Social Council and its Economic and Social Commission for Asia and the Pacific, and the European Community. Seoul's bid for separate entry into the UN was seriously taken by the UN Security Council members, and led to its joining the UN along with North Korea in 1991. Moreover,. South Korea has been a founding member of the Asia-Pacific Economic Cooperation (APEC) since 1989 and joined the Organization for Economic Co-operation and Development (OECD) in 1996.
The ROK has actively participated in the international efforts to address global issues such as human rights, disarmament, and terrorism. South Korea is considering ways to increase its participation in the UN Peacekeeping Operations which have assumed an ever increasing importance in building and maintaining peace in the post-Cold War era. It is one of the largest contributor in the UN PKO budget and UN peacekeeping operations. Moreover, underscoring human rights as a universal value, South Korea is stepping up participation in global efforts to further protect and promote human rights all over the world, in particular as a member of the UN Human Rights Council.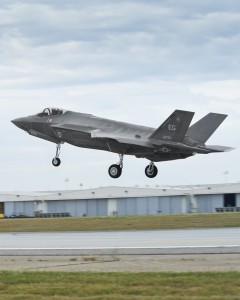 At their first presidential summit in Washington in June 2009, Barack Obama and Lee Myung-bak issued a Joint Vision statement in which the two governments expressed support for continuing to expand the global role of the ROK-US alliance. The intent is to move beyond the traditional ''hub-and-spoke'' bilateral alliance model that sustained the U.S. security position in East Asia during the Cold War. Instead, the administration is seeking a more comprehensive and better integrated regional security structure that addresses new transnational security challenges as well as legacy Cold War threats, such as those emanating from transnational terrorism, natural disasters, and WMD proliferation.
The transformed alliance also recognizes that South Korea has become a global player with worldwide interests. In terms of economics, it clearly ranks as one of the most powerful countries. But even in the security realm, South Korea has entered the elite global ranks, as seen by its hosting of the G-20 summit last year and the second nuclear security summit next year. Albeit with little enthusiasm, South Korea became a major force contributor to the U.S.-led coalitions in Iraq and Afghanistan. More recently, the ROK has sent a warship to join the international flotilla that is patrolling the Gulf of Aden against maritime pirates.
Unlike in previous cases such as the ROK deployments to Iraq and the Gulf of Aden, future instances of ROK foreign military operations will more likely occur within the framework of the bilateral alliance rather than independently. ROK and U.S. planners have discussed ways that they two militaries can support each other in humanitarian and disaster-relief missions as well as other extra-Korean contingencies by building on their existing Peninsula-based cooperation. The United States and South Korea are also better coordinating their global diplomatic and development efforts, part of the 3-D foreign policy agenda embraced by the two governments. Energy security and climate change looks to be another issue set of importance to both presidents. The future will likely see efforts to extend this partnership to include other countries, especially India (despite distance) and Japan (despite island disputes).
Not only does the ROK accept the necessity for U.S. Forces Korea to contribute to extra-peninsular missions, but South Korea's own military modernization program, the Defense Reform Project 2020 adopted in 2005, has increased its capacity to participate in out-of-Korea missions. The Defense Reform 2020, originally assessed at $600 billion (KRW621 trillion), aims to strengthening the advanced military capability, creating a high quality elite force with a gradually reduced size from 680,000 to 500,000. The Army is being restructured by reducing the numbers of army corps and divisions, as reinforcing the combat capability of each unit in twice to three times. The Army is also going to secure weapons and equipment with high combat efficiency and increase the unmanned aviation vehicles, next generation tanks, armored personnel carriers, firepower system so that it can transform itself into a modernized organization. The Navy is building a structure suitable for three-dimensional operations on surface, underwater and in the air. It is reforming its force structure from coastal defense to omni-directional defense structure capable of protecting the ROK's sea lines of communications and marine resources. The ROK Marine Corps is transforming into a genuine air-land maneuver force that is capable of three-dimensional landing operations, rapid response operations, and ground maneuver operations. The Air Force is developing a structure suitable for air superiority and precision strike by maintaining a high-level combat readiness posture for immediate response.
Adding the F-35s to this mix would work nicely in both expanding the capability of the South Korean force as well as enhancing both its interoperability and deployability.  And the introduction of US F-35As into South Korea can start the process of integration with the South Korean forces, and based on that real world experience, the later introduction of F-35s into South Korea, whether Bs or As would lead to immediate gains in capability in the South Korean forces.
(Secretary Wynne has introduced this important subject
https://sldinfo.com/introducing-the-f-35as-into-south-korea-shaping-a-process-of-defense-reform-and-con-ops-innovation/
https://sldinfo.com/f-35as-to-korea-shaping-a-defense-transition-to-deal-with-real-threats/)
And Richard Weitz has written several earlier pieces which discuss the evolving South Korean security situation.
https://sldinfo.com/extended-deterrence-and-assurance-in-korea/
https://sldinfo.com/implications-of-china-russia-nuclear-modernization/
https://sldinfo.com/pla-navy-capabilities-on-the-march/
https://sldinfo.com/assessing-the-north-korean-threat/
https://sldinfo.com/pla-day-reflections-on-the-evolution-of-the-chinese-navy/