Thomas Hobson became known in history for what is called Hobson's choice.  A person has a free choice but can only chose one option.  For the normal human, this sounds like no choice at all.
But for Thomas Hobson, a livery stable owner in Cambridge England, he would offer customers the choice of either taking a particular horse or none at all.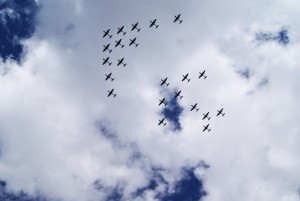 Now we have a new version of the Hobson's choice as the USAF makes decisions.
It is called the Van Buren choice.  Named for David M. Van Buren, the USAF Acquisition Executive, who will be retiring soon, and apparently his major contribution is having plaid "a key role in helping the USAF reduce its spending."
http://www.federalnewsradio.com/?nid=395&sid=2737630
The Van Buren choice allows one to do this.  The choice is to procure by not buying something.
There are variants of this choice.  One example is taking F-35s funded by the Congress and NOT buying them which then according to various government sources actually costs you more money to get less.
A second variant is to NOT buy a combat aircraft for the Afghans in time to make any difference in the transition out of Afghanistan.  And to do so because "the paperwork is not good" in supporting the decision.  The Van Buren version of the Dog Ate My Homework has meant that the Super Tucano is NOT in the hands in the Afghans working with C-27Js and US special forces as the US transitions in its Afghan mission.
But by helping the USAF spend less by NOT BUYING something, the Van Buren choices helps the Inside the Beltway Cubical Commandos by giving them something to write about, rather than the warfighters getting on with it.
To show you how tough this choice is to make, we present our readers with two photos.
The first can be seen above and shows the Super Tucano's in flight formation and the second seen below shows the combat ready AT-6s in flight formation.
Tough choice isn't it, but really Hobson's choice used to service the Van Buren choice process.