2012-07-19  by Richard Weitz
Iraq faces another danger in the country's overwhelming economic dependence on oil: The constant threat of price instability.
Price instability in international energy markets constantly threatens government revenue, deters private investment, and curtails government-funded projects.
The implications of oil market fluctuations for the country's budget were made clear in 2009. The Iraqi government based its approximately $80-billion budget for that year on the assumption that world oil prices would average $106 per barrel. A dramatic fall in global prices in the second half of that year necessitated deep cuts in the national budget, which eventually fell to less than $60 billion.
Iraq must diversify its economy and develop other industries to reduce the country's vulnerability to energy market downswings.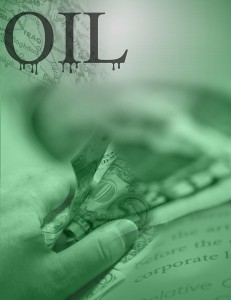 Iraqi officials need to reinvest oil revenues into a diverse mix of achievable economic objectives. Major industries in which Iraq could have a comparative international advantage include mineral processing and mining, cement production, and fertilizer production.
Until then, Iraqis face major economic challenges.
They must come to grips with the acute economic pressures caused by high levels of under and unemployment as well as the lowest per capita income in the Gulf (Iraq ranks 159th in world in per capita income vs. 87th for Iran, 60th for Saudi Arabia, 2nd for Qatar, and 7th for Kuwait.).
The Iraqis confront several economic challenges at once.
They confront a grossly unequal income distribution driven by special interests and wartime profiteering, corruption, and crime.
Iraqis must also address the impact of massive population growth. Whereas Iraq's population amounted to 5.2 million in 1950, it grew to 29.7 million in 2010, and an estimated 40 million in 2025.
The population is also extremely young; some 40% of Iraqis are 14 years of age or younger vs. 20% in the United States.
Iraqis must also restructure antiquated and grossly inefficient government-owned industries and the collapse of the large state-military industry sector of the Saddam era. Iraqis must decide how much of their public enterprises should shift to the private sector and be open to foreign investment.
They must establish clear and effective legislation for taxation, property rights, investment, business, and protect business operations from insurgents, terrorists, and criminals.
Iraq has become a signatory to various investor protection agreements or memorandums of understanding with various bilateral and multilateral partners. The government of Iraq has also formed bilateral free trade areas (FTAs) agreements with: Algeria, Egypt, Jordan, Lebanon, Oman, Qatar, Sudan, Syria, Tunisia, Yemen, and the United Arab Emirates. Furthermore, Iraq has signed several multilateral agreements, including the "Taysir" agreement with other Arab countries.
Iraq has also created various Free Trade Zones for industrial, commercial, and service projects. By law, the capital, profits, and investment income from projects conducted in the Free Zones are exempt from taxation and fees for the duration of the project; however, imported goods entering the Iraqi economy from Free Zones are subject to the 5% tariff, while no duty is levied on Iraqi goods entering the Free Zone.
But various problems have been discouraging foreign investment in Iraq, especially by American firms.
The United States has been lagging in its business investments in Iraq while countries such as Turkey and Iran have increasingly seized opportunities. Even so, although hundreds of domestic and foreign companies had filed for investment licenses in Iraq, very few of them have actually made any substantial investment there. Iraq is currently trying to join the World Trade Organization (WTO), but needs better competition and consumer protection laws to reduce unfair business practices (price-fixing by competitors, bid rigging, and abuse of dominant position in the market).
New legislation that could potentially regulate investments, land rights, taxes, financial services and consumer protections has been indefinitely stalled in Parliament, which has prevented both foreign investment in the country as well as domestically-funded development and financial initiatives. Despite the increased reliance on credit cards in the developed world, Iraq remains a cash-based society. Businesses are usually self-financed or obtain credit from private transactions.
Additionally, most state-owned banks offer financial transfers to government or provincial authorities rather than loans.  he major obstacles confronting Iraqi industries—public, private, and foreign–is a lack of infrastructure, a shortage of electricity, and security concerns. Addressing these problems is primarily a task for the Iraqi government.
At the same time, Iraqi authorities need to limit their debt and reduce their bureaucracy.
With a total population of only some 30 million, Iraq 's four million state employees result in its having one of the world's largest national government bureaucracy. The public sector accounts for almost half of Iraq's jobs and even more of the federal budget.  The government has attempted to sustain jobs by employing approximately 1.5 million people in the public sector (predominately in police and military) and more than 700,000 Iraqis in State-Owned Enterprises (SOEs). Many of those working in SOEs remain under-employed as a result of underinvestment and unviable business operations.
However, reliance on government employment is unsustainable.
Not only does it fail to address the root cause of unemployment, but decision makers lack knowledge regarding how to address the issue and Iraq remains financially challenged with bankruptcy and outgoing reparations payments for the Kuwaiti invasion.
Without spending additional funds, the Iraqi authorities could stimulate the private sector by easing the procedures required to start a business. The Iraqi private sector is stifled by excessive government regulation. Iraqi entrepreneurs must surmount multiple hoops and endure endless delays to start a business.  Deregulation would also benefit other commercial activities since bureaucrats can exploit the need to comply state regulations to compel business leaders and firms to pay bribes to secure the necessary permits and other documentation.
Government spending is warranted in some cases. Iraqis must invest heavily and wisely in rebuilding their national infrastructure. Iraqis face major water shortages driven by droughts, increased upstream water use by Syria and Turkey, and inefficient agricultural economics and water use.  Since the 2003 U.S. invasion, Iraqi agricultural production and productivity has been declining, but has, nevertheless, remained the second largest contributor to Iraqi GDP. Historically, agricultural production has been the largest sector in Iraq, approximating 25% of the workforce prior to 2003.  It is believed that if the agricultural sector were restored, it would be able to absorb the largest portion of unemployed people, while other sectors from oil production to manufacturing can be developed and be invested in to later absorb the remainder of the unemployed and those coming of age.
Although public services such as access to water and sanitation are essential to internal stability, Iraq needs a larger and more efficient electrical supply and transportation network to attain an internationally competitive economy. National infrastructure projects will require substantial investments, but they will yield large benefits including job creation, increased internal stability, more foreign and domestic investment, and major improvements in the quality of life of many Iraqi citizens. Revitalizing Iraq's infrastructure is vital for Iraq's future growth and stability.
Increasing Iraq's electrical capacity is the most urgent task.
The expansion of every economic sector in Iraq, including oil development, is contingent upon a steady supply of electricity. Electricity shortages seriously inhibit economic activity. The lack of a sufficient amount of electricity has already led to popular unrest, such as the June 2010 violent protests that resulted in the deaths of several civilians and the resignation of former Electricity Minister Karim Washid.
The Iraqi government has taken steps to increase the availability of electricity, and subsequently put forth an ambitious plan to expand Iraq's electrical production capability to 27,000 MW by 2015.  It will have to be expanded further as Iraq's economy continues to grow. General Electric and Siemens will lead this development project, which will be financed through government bonds.  Increasing energy efficiency and using more solar energy could help reduce demand and increase supply.
Sustainable economic growth cannot be achieved with an underdeveloped transportation system.
The Iraqi transportation network is in dire need of restoration and expansion. Increasing the capacity of Iraqi seaports and the transport leading to the port cities will improve Iraq's competiveness in international markets. A priority should be restoring and expanding vital highway and railway systems leading to port cities such as Basra and Umm Qasr. Iraqi railway network consists of four primary routes in which Baghdad is the central component. Rail lines link the Iraqi capital with Kirkuk in the north, Basra and Umma Qasr in the south, and two separate routes to the Syrian and Turkish border. The issues concerning the railways are not a matter of location, but the "dilapidated" condition of the railway networks."  Public investment must focus upon repairing and restoring current railways before the construction of new networks begin.  A restored transportation network—which also includes roads, highways and airports–would allow Iraq to export more, energize business and consumer activity, and attract more foreign and domestic investment.
Improved transportation and security could also help revitalize tourism.
The renown Al-Rasheed Hotel in Baghdad reopened on July 15, 2011, and international commercial flights to Iraq have grown. Presently, both Middle Eastern-based airlines (Emirates, Etihad, and Qatar airlines) and extra-regional carries, such as Austrian Airlines and Lufthansa, fly into the country. Furthermore, several hotel chains, including Rotana, Safir, Best Western, Swiss-Belhotel International, among many others, have indicated that they will be establishing hotels throughout the country to accommodate the business and tourist markets.
But with a large portion of hotels and real estate holdings being foreign-owned, much money will flow out of the country without laws demanding considerable reinvestment in the country. Further anti-corruption measures are also needed. Iraq ranks near the bottom in Transparency International's Corruption Perceptions Index and in the World Bank's Control of Corruption Index. The State Department's Bureau of Economic, Energy, and Business Affairs reports that bribery, kickbacks, nepotism, customs evasion, "ghost employees" and awards to companies connected to political leaders remains a problem.
High-quality education is another prerequisite for Iraq's economic recovery.
Some 20 percent of Iraqis over the age of fifteen are illiterate.  Young Iraqis are not suitably prepared for employment in Iraq's expanding sectors. The Iraqi educational system serves as a microcosm of Iraq itself. It is disorganized, largely inefficient, but has potential to recover. The Iraqi government must provide functioning schools, competent teachers, and a safe, secure learning environment for Iraq to become a competitive state in the 21st century.