2013-07-28  By Robbin Laird
As an American defense analyst and journalist, I recently had a chance to review the challenges facing Canadian defense during a visit to Ottawa.
During this interview with Editor-in-Chief, Chris Maclean, and Richard Bray, long time reporter and senior writer from FrontLine Defence magazine, we discussed ways to think about those challenges.
SLD: How would you characterize Canada's defense policy?
MacLean: In a word? Non-existent.
The current Defense Policy is over a decade old, and was primarily influenced by the end of the Cold War. Subsequent to that time, the world has experienced a complete transformation in terms of threats and issues that have the potential to compromise the safety and security of Canadians.
Based on the premise that current events change so often that policy would be an exercise in futility, the current government has not established a more relevant defense policy.
However, I think that shows a misunderstanding of the role and importance of policy in guiding government decisions that reflect the national interest. This lack of any real policy also hinders military resourcing, as the CF may be guessing as to where to make cuts because it cannot back up those decisions with clear policy statements.
Canada's defense industry is also kept in the dark as it has no clear statement from government on what is critically important to the nation.   
SLD: What are the basic challenges facing Canada's Armed Forces?
Bray: One big challenge the CF has, is in trying to second-guess the foreign policy of its own government. For instance, what roles are they going to be asked to undertake, and on behalf of what goals? Will they have enough resources to carry out the missions?
MacLean: This period of downtime could be used to get the best bang for the buck in terms of capital expenditures. Now that we are not in critical need, we should be able to negotiate harder and start replenishing our key platforms, but instead, the government is forcing widespread cutbacks. Canada is missing a good opportunity here.
We know full well that world violence is not abating, and the government of Canada has a mandate to protect the safety, security and prosperity of its Citizens.
BRAY: That's right. Canada should to be able to deploy a substantial (in Canadian terms) naval force from each coast.  The Navy believes it is important to have the capacity to send a destroyer and a couple of frigates across either the Atlantic or Pacific, and sustain them for six months when necessary, and the Canadian public has repeatedly expressed embarrassment at our Navy is not equipped to do that, on demand and on a sustainable basis.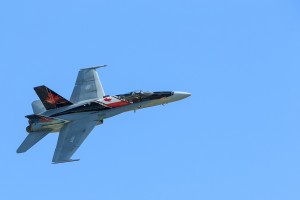 We also expect that the government would want to be able to deploy an air wing to respond to international deployment requirements, such as we did in Libya. And Canadians want to support coalition operations such as when we sent our C-17s to support French forces in Mali.
Canada traditionally operates in a coalition context and rarely deliberately goes into combat.  We broke the mold with regard to ground forces by deploying to Kandahar province in southern Afghanistan.  I think it's generally conceded that we were substantially undermanned for the area that we were trying to hold down.
The Canadian forces in Afghanistan did what they could with what they had – we have very professional soldiers.  For the longest time, we had to rely on other countries' airlift, including the critical tactical lift inside the country, before we acquired our own Chinooks and C-17s.
SLD: With the global uncertainty, it is difficult as well to know which coalition efforts are going to demand Canadian attention, and where. 
Bray:  There are a number of baseline realities. Under NORAD, we're committed to covering specific airspace by carrying out a certain level of sorties and maintaining the ability to intercept.  Our North Atlantic commitments under NATO call on us for additional responsibilities. I don't think there's any doubt that we will meet any of those commitments.
But apart from those, the strategic role and abilities of the Canadian forces abroad has developed, in recent years, within a coalition context, which is clearly the way of the future. 
And when I look at lift assets of our existing and future fleets, when I look at the combat systems on our new and modernized ships, it's clear we're going to operate in a coalition environment, and we're going to typically be operating pretty closely with the U.S. forces.
MacLean: The problem with uncertainty is that a nation with such a wide discrepancy between its geography (both area and topography) and its population (read GDP) cannot afford to be prepared for every possible scenario.
Of course, it is incumbent upon the government to ensure a sustainable level of basic capability to protect itself from all reasonably anticipated threats.
SLD: There are clearly new strategic challenges on the table as well.   Notably, the Arctic opening can place new demands on the security and defense forces of Canada, again operating in coalition but also necessary for the sovereignty of Canada.
Bray: The Arctic is rich in oil, natural gas, and mineral resources,. Very little of this is being extracted right now, which means the government is not receiving revenues from the Arctic that would offset the cost of protection.
Without a revenue stream from the Arctic, it becomes a question of political will and foresight. But clearly as the Arctic opens, we are going to have to assert some sort of constabulary presence there.
SLD: Are people "whistling past the graveyard" when they say there will be no militarization in the Arctic? 
Bray: The Arctic always has been militarized in the sense that strategic bombers were travelling over the pole.  Nuclear-powered submarines are required for the long distances involved in patrolling Arctic waters, and Russia and the USA (and probably China) have operated nuclear submarines under the ice for years.
It has clearly been a zone of military operations, but for sustained military operation, nobody could afford to fight in the Arctic.  It's just a miserable wasting environment.
SLD: Clearly, the Arctic opening is coming and it would make sense for Canada to build out over time its ISR and C2 capabilities to cover the area from the North of Europe to the North of Asia and cover the Arctic. 
Bray: I don't think we're going to be able to escape the costs of significant surveillance of the Arctic. Persistent monitoring of ship traffic is a must.  We have to know what's out there, where it's going and what it's doing. We have to invest in whatever combination of assets will give us that information. We have a constellation of satellites in place now, we occasionally send CP-140 patrol aircraft through there, and a civilian presence provides some sort of coverage. But will we make those kinds of investments?
I haven't seen much about the replacement of the long-range patrol aircraft.  We've modernized some of the CP-140 fleet, and they have capabilities that in fact rival (some claim are better than) what's currently being installed on P8 aircraft.
A decision about long-range patrol aircraft should clearly be taken with the Arctic future in mind. But will it? That remains to be seen.
SLD: What about the challenge of building out a 21st century surface fleet to operate in the various contexts facing Canada?
Bray: We face the challenge of building out the fleet and determining which mix of ships makes the most sense, particularly with the kind of ISR and C2 change we were discussing with the opening of the Arctic. We could build smaller than frigate-sized ships, networked, which can replace some of the operational pressures on the larger ships and get better value across the fleet.
MacLean: I believe the NSPS was not well thought out.
It seemed to have a political push aimed at creating a positive atmosphere, but the devil is in the details and that is where it is unraveling.
The easy part was choosing two shipyards out of three, especially when only two had proven themselves to be financially viable. After that, it has been a mess.
Which build takes precedence; do all of one ship type get built before the second or does the yard alternate (surely not cost-effective); who chooses the systems integrator (typically the lead on any ship build); and most importantly, who makes the decisions?
As it stands now, it appears the ship yards themselves have an extraordinary role in deflecting risk from the government in power.
In particular, the Government's attempt to divest itself of any risk related to making decisions is unrealistic and shows a lack of confidence, a lack of experience.
We had government decision-makers planning outcomes for complex systems about which they had little, if any, previous knowledge.
In fact it's one of the biggest problems in defense procurement today.
The learning curve is so long and yet the government cycles people in and out so quickly that they are still in a learning phase as they pack up their belongings and move on to another assignment or even department.
SLD: Let us close by returning to a core challenge, which can draw together a number of Canadian investment elements.  If one conceptualizes that a core challenge facing Canadian sovereignty is to provide for security and defense in the context of the Arctic opening, then major acquisitions should be made over time, and build out to that direction. 
In effect, the grid covering from Northern Europe to the Northern Pacific and over the Arctic – built with allied collaboration – is clearly a key challenge but also one which could focus Canadian force development and also defense and security investments.  It could also guide a way to think about public-private partnerships in the region, and tapping into the ongoing development of various Canadian civilian capabilities that are relevant to the Arctic opening.

Bray:  That makes a great deal of sense, and could focus our attention on the ISR and C2 streams, which we need to build out over time.
I'm not convinced we understand what the data from surveillance platforms and other tools will be like, the challenges that such a data stream will present to the operator, or the opportunities it will present to the commander.  It's like being given access to a giant database without the software tools to extract meaning.
As it gathers and sifts more data (and faster), will it be like antilock brakes, allowing you stay 30 feet closer to the vehicle ahead of you? Or will it allow you to complete the mission in a completely different way?
These kinds of assets allow you to get yourself deeper and faster into a situation.  So, if the speed of engagement and the amount of data being acquired could quickly become overwhelming without effective software.
The challenge will be to have the data, to verify the data against cyber spoofing, and to integrate enough of the data in order to have the kind of decision-making necessary in a fluid environment.
SLD: In other words, Canada is ironically facing the challenges suggested by the title of your magazine.  Rather than being primarily contributing to a coalition to deal with its defense and security needs, the Arctic opening will over time put Canada in the front line and require it to lead a coalition to provide for its own defense and security requirements and to defend its sovereignty.
———————————
Chris MacLean is the editor of Front Line Defence and Front Line Security.
Chris MacLean began her magazine career in 1976 as Art Director with Canadian Review magazine (published by E. Graydon Carter, now the Editor of Vanity Fair). Chris' fascination with defense topics began with work on Sentinel magazine and she later worked on DND publications with DDDS-7-2. She managed departments for private companies in Ottawa before seizing an opportunity to return to the magazine world.
As Managing Editor and finally General Manager of Vanguard magazine, she steadily developed the business from 1998 until the untimely passing of the publisher (her mentor) in 2003.
Not wanting to let such a talented pool of experts dissipate, Chris then took on the challenge of establishing Canada's FrontLine magazine, which quickly took the lead in the defense and homeland security sectors.
Richard Bray began his media career in 1972 in West Germany as an announcer with the Canadian Forces Network, a radio service for Canadian military personnel serving with NATO. Before 1984 when he began a freelance career, Mr. Bray worked with the national radio and television networks of the Canadian Broadcasting Corporation in Toronto as a producer, reporter and senior news editor. During that time, he wrote and presented material on‑air for such national news and current affairs broadcasts as Sunday Morning, The World at Six and World Report.
Among the engagements during his carerer are the following: Associate editor, InformationWeek Canada; a special assignments writer for Vanguard, a Canadian defense magazine, editor of Ottawa Computers; columnist and writer for Summit magazine, a magazine about public sector procurement; IT security columnist for CIO Government Review; and, a contributor to the Ottawa Citizen business and technology sections.
Recent Bray articles in Frontline Defence can be found here:
http://www.frontline-canada.com/Defence/Writers/144.php
A key aspect to build into the kind of grid necessary for the ISR and C2 tasks facing Canada is clearly shaping an effective risk management strategy.  It is clearly not possible to know everything; to do everything.
But how do you determine the risks and put assets up against the priority challenges?
For a look at risk management in the maritime security context, take a look at our book on maritime security.
https://sldinfo.com/flipbooks/TheChallengeofMaritimeSecurity/