2015-06-19  Our partner, Rivista Italiana Difesa, recently provided an update on the F-35s for Italy.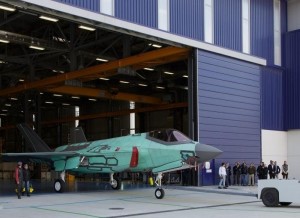 At the Le Bourget Air Show, RID had the opportunity to obtain some exclusive information.
Lockheed Martin is negotiating 150 F-35s with the US Department of Defense, and this order constitutes both LRIP (Low Rater Initial Production) 9 and 10.
The company expects to sign this contract by the end of the year. 
Within LRIP 9 and 10, there would be six aircraft for the Italian Air Force and Navy: 2 within LRIP 9 (an F-35A and an F-35B) and four in LRIP 10 (2 F-35As and 2 F-35Bs)
The Italian FACO at Cameri will deliver one plane this year, and one each in 2016 and 2017 with 3 delivered in 2018 followed by 5 in 2019 and 5 in 2020.
Translation by Second Line of Defense