2015-06-17  The DCI Group is a French-based training and services organization which supports the French military and global partners worldwide.
Their focus on training is highlighted in their interview of Murielle Delaporte, co-founder of Second Line of Defense and editor of OPERATIONNELS, a French defense magazine which focuses on operations, inclusive of support.

She has worked with both US and French forces and has unique bi-lingual capabilities and is able to operate in both the US and French military cultures and languages, a major challenge given how different those cultures have been.
As the Marines and the French military converge on a number of operational approaches her work with both Marine Corps and French operations provides important insights into evolving coalition operations for 21st century operations.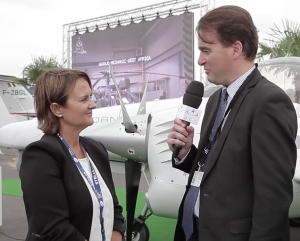 She has been embedded with French forces in Mali, Afghanistan and in Djibouti.
And she has visited the Marines in North Carolina, Quantico, San Diego, and at the SP-MAGTF operating out of Europe as well.
In this interview, the DCI official focuses on key training capabilities necessary for 21st century forces as well as inquiring about US reactions to the acquisition of the Rafale by the Indian Air Force.
In the interview – done in English as well as French – she focuses on the challenges facing insertion forces, both in terms of operations and dealing with reactive enemies. 
She emphasized that American reaction has been largely positive with regard to the Rafale sale to India, both for reasons that it will put in the hands of the Indian Air Force a battle-proven performer for allied operations, as well as creating a clear alternative to the acquisition of Russian aircraft.
The English version of the interview:
The French version of the interview:
The latest issue of her magazine features two major dossiers, one on how the French Air Force supports the Mirage 2000 in world wide operations (in French) and one on NATO's evolving approach to mine warfare (written largely in English).
The issue highlights her ability to navigate the two cultures and languages and broadening English-language and French understanding of the practical approaches being taken by French and allied forces in 21st century operations.
http://www.sldmag.com/en/current-issue