2015-12-08  According to an article by Sang-Yun, Kim on the South Korean Ministry of Defense website, the South Korean Air Force is already making use of 3D metal printing technology to improve maintenance capabilities.
Since entering into an MOU with the Ministry of Science, ICT and Future Planning for the extension of 3D printing technology in May of last year, the MND is cultivating defense professionals, running parallel with 3D printing industry support in the defense and robot areas with the Ministry of Trade, Industry and Energy.
With all these efforts, the introduction of the 3D printing technology is on track. 
The Air Force said on November 26 that it adopted recycling and repair techniques applied with 3D metal printing technology, reducing its budget by approximately 500 million won this year as well as shortening its procurement period by 40 days.
These effects are expected to be extended by applying this technology to production and distribution of aviation parts.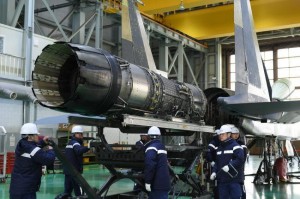 The Air Force has started the development of laser cladding welding techniques to repair the HPT shroud of F-15K F110 engines with Insstek, a Korean 3D metal printing-specialized company, in July 2013.
Laser cladding is a high-tech 3D printing metal forming technique adding a layer of metal powder with a high-powered laser to produce products. 
Following the two-year experiment, in 2015, our Air Force obtained a certification of safety and quality from General Electric, the engine manufacturer for the F-15K, and realized a major achievement – a 518 million won budget reduction – by repairing 14 HPT shrouds with our own technology this year. 
The HPT shroud of the F110 engine requires special repair equipment and costs 40 million won per unit when purchasing a new product, as well as a 60-day procurement period.
When applying 3D printing recycling and repair techniques, however, the repair cost per unit is only 3 million won and the period of procurement is 20 days, only one-third of the time previously required.
The average annual quantity demand for this part is around 10, and the Air Force predicts it will not only continuously reduce 370 million won of budget each year but also dramatically raise the logistic support ability of the F-15K, the Korean Air Force's main fighter. 
Also, aviation parts are starting to be produced using a 3D printer.
The Air Force introduced two plastic 3D printers into the AFLC (Air Force Logistics Command) since 2013, and has already completed the production of 16 types of aviation and ground equipment trial products in total since April of this year, including AIM-9P missile nozzle caps and others, after judging the need for and validity of parts that are expected to be discontinued or hard to procure. 
The Air Force is expecting to achieve 130 million won in budget reduction each year and a procurement period shortening effect of up to 15 months with mass production and distribution of the trial products as early as next year. 
The Army is planning to carry out a production demonstration project by 2016 for a total of 25 parts that are hard to procure or are discontinued, using metal and non-metal 3D printing technology in the Army consolidated maintenance depot beginning this month. 
The head of technical management of the AFLC, Lee Bong-se, colonel-to-be, who carried forward the production of aviation parts using 3D printing technology, said, "With the introduction of 3D printing technology, we can produce and repair high-priced overseas parts on our own, leading to defense budget cuts and a shorter procurement period. We are going to expand the production and repair of items through requirement discovery."
http://www.mnd.go.kr/user/boardList.action?command=view&page=1&boardId=O_47261&boardSeq=O_125443&mcategoryId=&id=mnd_eng_030100000000