2016-02-07  The UK MoD has been a pioneer in services contracts and outsourcing those contracts over the years.
The Public Financing Approach or PFI may not be the quickest way to put in place an acquisition and support system. but the UK government uses the approach to leverage the private sector to provide for services.
According to the Ministry of Defence:
Public Private Partnerships (PPPs) are arrangements typified by joint working between the public and private sector. In the broadest sense, PPPs can cover all types of collaboration across the interface between the public and private sectors to deliver policies, services and infrastructure. Where delivery of public services involves private sector investment in infrastructure, the most common form of PPP is the PFI.

PFI: The Government's Private Finance Initiative (PFI) was introduced in 1992 for consideration by the public sector in its procurement of public infrastructure and services. It has now been superseded by PF2.

PF2 was issued by HMT in December 2012 and looks to address the fundamental concerns with PFI expressed by Parliament, the public sector and taxpayers by introducing public sector equity, funding competitions for private sector equity, promoting access to the capital markets for long-term debt finance, encouraging alternative financing sources, providing greater transparency and more efficient delivery. It may be considered for projects that have in excess of £50m capital expenditure.

PF2 is an arrangement whereby the public sector contracts to purchase services, usually derived from investment in assets, from the private sector on a long-term basis, often between 15 to 30 years.

Under PF2, the private sector puts its own money on the line, and only gets paid if it actually delivers the contracted services to an acceptable standard. If costs overrun, or if the service is not provided, the private sector bears the financial consequences.

Compared with more conventional forms of asset procurement, the PFI is structured to provide a real incentive on the contractor to deliver the underlying asset/s on time and to budget and provides clarity on the level of service expected throughout the contract term against a fixed price.
The UK's National Audit Office published a report in 2011 which provided an analytical review of the PFI appraoch.
The review found the practice to deliver benefits, but needed to be improved. notably in terms of the government becoming a better customer.
The NAO has concluded that lessons from the large body of experience of using PFI can be applied to improve other forms of procurement and help Government achieve its aim of securing annual infrastructure delivery cost savings of £2 billion to £3 billion. Government should also do more to act as an 'intelligent customer' in the procurement and management of projects.

To secure the best value for money from all types of procurement, the public sector needs to develop the 'enablers of success' which the NAO has identified. These are collecting better data to inform decision-making; ensuring projects have the right skills; establishing effective arrangements to test, challenge and, if necessary, stop projects; and using commercial awareness to obtain better deals.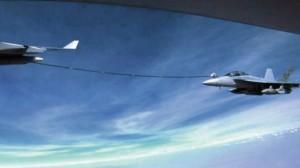 The UK has acquired its new tankers under a PFI with a consortium created to work with the MoD, namely air tanker.
The MoD has selected AirTanker, following an open competition, to provide the replacement air-to-air refuelling and air transport capability through the Future Strategic Tanker Aircraft (FSTA) programme. A Private Finance Initiative (PFI) solution is being adopted, in which the private sector will provide not only replacement aircraft, but also a complete and secure long-term service. AirTanker provide a comprehensive service for the RAF to ensure the full operational availability of the fleet over a 27 year period. 

AirTanker will provide the K Mk 2 (Airbus A330 variant) 'Voyager' aircraft as 2-point tankers, equipped with 2 FRL Mk32B 900E pods. A number of the aircraft in the fleet will also be capable of being fitted as 3-point (K Mk 3) tankers. Very few internal changes were required to the A330-200 to modify it for the air-to-air refuelling role. In particular no additional fuel tanks are required. As Voyager shares the same wing as the four-engined A340, there is a pre-strengthened location available for mounting the wing Mk32B pods. 

The full passenger and cargo capability can be used while Voyager is configured for AAR operations. The cabin remains fully configured and the cargo compartments are unobstructed. On a typical deployment across the Atlantic, a single aircraft would be able to refuel 4 Tornados and still carry 11,000lb (5000kg) of freight/passengers.

One novel aspect of the contract is the facility to lease the aircraft for civil operations. The considerable commercial demand for the aircraft makes it attractive to third-parties who would operate those aircraft from the fleet that are not immediately required for RAF use. This would deliver a major cost saving to the MoD and taxpayer and ensures that the considerable capability advantages of Voyager are affordable.
The flight training for the aircraft as well as other RAF platforms is being delivered by a PFI managed on the private sector side by Ascent, a joint venture of Babcock with Lockheed Martin.
The UK Military Flying Training System (UKMFTS) takes UK armed forces aircrew from initial training through, elementary, basic and advanced flying training phases preparing them for their arrival at their designated operational aircraft units.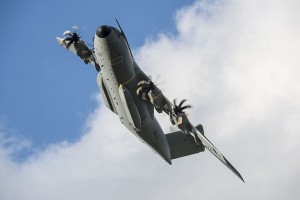 It is operated by Ascent Flight Training, a consortium of Lockheed Martin and Babcock International under a 25-year Private Finance Initiative (PFI) contract for the UK's Ministry of Defence (MoD).
Apart from the overall contract, the main elements of the system include fixed-wing elementary, basic, multi-engine and fast-jet pilot training, rear crew training and rotary-wing (helicopter) training.
According to a press release by the UK MoD published on February 2, 2016:
The new Fixed Wing flying training system will provide modern training aircraft as well as up-to-date ground based training devices such as simulators and classroom learning for aircrew across the Royal Air Force, Royal Navy Fleet Air Arm and Army Air Corps.

A £1.1 billion contract has been placed with Ascent Flight Training to design, deliver and manage the Fixed Wing training service until 2033 and is expected to provide roughly 200 jobs across the UK, particularly at the key training bases.

Minister of State for Defence Procurement Philip Dunne said:

This is fantastic news for the future of our military aircrew, providing them with a modern training system which will equip them to deliver on the front line.

With our strong commitment to air power as part of the Strategic Defence and Security Review and our investment of £178 billion in equipment over the next 10 years, this contract is further proof of our commitment to invest in the UK's defence capabilities for the future, ensuring that we continue to be a world leader in military flying training.

The contract, which will cover provision of Elementary Flying Training, Basic Flying Training and Multi-Engine Pilot Training, will deliver through a single prime contractor, ensuring coherent delivery of the training system.

Air Marshal Sir Baz North, the Senior Responsible Owner for UKMFTS, added:

The UK MFTS Fixed Wing Contract provides enhanced synthetic and live flying training for the UK's military aircrew out to 2033. The service employs modern, adaptable and sustainable systems which exploit the advantages of the simulated environment to prepare our aircrew to meet the challenges of future combat operations.

Air Vice-Marshal Sue Gray, Director of Combat Air at the MOD's Defence Equipment & Support said:

This contract will replace legacy fleets of aircraft with new, modern platforms that better replicate the aircraft used by front line operational squadrons.

Up-to-date training methods will also be developed to ensure that students are able to progress to operational training more efficiently and provide value for money.

Multi-Engine Pilot Training will be in place from mid-2018 and Basic Flying Training element up and running by early 2019.

Ascent, selected as the MOD's flying training partner in 2008, will be required to deliver the instruction, infrastructure and support required to provide flying training across the three Armed Services until 2033.
Ascent is a joint venture of Lockheed Martin and Babcock which was established in 2008.
According to the Ascent website:
Existing military training has served the Armed Forces well for many years but the drive to reduce cost while training crews for ever more sophisticated aircraft has been a catalyst for change.

The Ministry of Defence realised that innovation in both financial arrangements and in training delivery could be achieved if all military flying training was included in an industry-led, military-backed new training 'system'.

This requirement was thoroughly competed and Ascent, a 50/50 joint venture between Lockheed Martin and Babcock International won the contract in May 2008 with a cost-effective, innovative proposal.

Ascent is fully committed to this unique task, and with its shareholders, has the depth of experience to deliver excellence. This contract represents a world-class, efficient and innovative partnering agreement between the finest air and aviation forces, a committed MoD and leading industry partners.

What do we do?

We provide an integrated, coherent tri-service training solution. Everything from training needs analysis, acquisition of training aircraft, training design and curriculum development, provision of site facilities, hangars, classrooms, training devices and simulators. And, most importantly, delivery of training. Safety and efficiency guides each step of the process.

What are we required to deliver?

Closure and ultimately eradication of the training capability gap

Reduction of the overall cost of training by taking a holistic tri-service approach, without compromising output standards

Maximisation of the potential to download live training and optimise the total time in training for all aircrew disciplines

Introduction of the new flying training system without disruption to operational output

And most important of all: production of highly-motivated, capable, agile and adaptable Military aircrew for delivery to their Operational Units.
The larger PFI contains within it a number of subcontractors providing for various capabilities wrapped up in the larger contract.
Andrew Chuter of Defense News explains the approach in February 5, 2016 article.
LONDON — A key part of a contractor-managed program to train future British military aircrew has finally fallen into place with the signing of a deal for a KBR-Elbit Systems joint venture to provide and support three new fixed-wing aircraft fleets as part of the UK Military Flying Training System (UKMFTS).

The private finance initiative (PFI) signed with Ascent, the Lockheed Martin-Babcock joint venture, which runs the UKMFTS program, will see Affinity Flying Training Services procure, operate and maintain 10 Beechcraft Texan T-6C aircraft, and 23 Grob G120TP Prefect turboprops along with five Embraer Phenom 100 jets to train Royal Air Force and Royal Navy air crew. The deal runs until 2033.

Embraer said in a press release accompanying the announcement Feb. 2 that it's contract includes "an option for additional follow on aircraft." Other suppliers are reckoned to have similar arrangements in place…..

In total, the Ministry of Defence has set aside £1.2 billion for Ascent to provide fixed-wing training under the UKMFTS deal, a figure which also includes ground-based training devices and infrastructure as well as the platforms…..

Lockheed Martin has been contracted to supply a range of training devices including a full flight simulator for multi-engine pilot training and its Ascent partner, Babcock, will add new infrastructure as part of the fixed-wing training deal.

Ascent was awarded a 25-year PFI contract by the MoD in 2008 to develop and manage a UKMFTS program providing fixed-wing and helicopter pilot and rear crew training.

Affinity's deal with Ascent is effectively a PFI wrapped inside a larger PFI…..

The program is a substantial win for KBR and its Israeli partner.

For KBR, it's a boost to its government services business while the oil and gas industry is facing a dip. It also helps replace the fall-off of in-theater support on deployed operations work for which it is probably best known in the defense sector here.

The UK arm of KBR has secured several government services deals in the last few months, including a contract to act as delivery partner in a £1 billion emergency services mobile communications program for the Home Office.

Elbit already has a footprint in the UK, most notably as Thales UK's partner in the supply of the Watchkeeper UAV program to the British Army.

"This award attests to Elbit's leading position as a provider of advanced avionics system and training infrastructure, as well as maintenance and logistics support services," said Butzi Machlis, the president and CEO of Elbit.

The company already runs a PFI-type pilot training program for the Israeli Air Force.

Machlis said the UK was a prime market for Elbit…..
In short, the PFI approach is alive and well, and is the approach being pursued to provide for pilot training in the UK armed forces.