2016-07-19 By Richard Weitz
Last week, the U.S. Defense Department announced that, following months of assessment by a Republic of Korea (ROK)-U.S. Joint Working Group, the U.S. Forces Korea command would station a Terminal High-Altitude Area Defense (THAAD) battery in the ROK.
According to the announcement, "The THAAD deployment will contribute to a layered missile defense that will enhance the alliance's existing missile defense capabilities against North Korean missile threats."
The decision is welcome but needs to be followed by additional measures to network the ROK, Japan, and the U.S. regional ballistic missile defenses (BMD).
The upcoming THAAD deployment, scheduled for the end of 2017, will help protect U.S. and ROK military personnel and assets on the Korean Peninsula as well as the South Korean population from DPRK missile strikes by adding another layer to Seoul's missile defenses.
THAAD can engage North Korean missiles at a considerably higher altitude than the Patriot missile defense systems in South Korea.
It could also provide an additional opportunity to engage North Korean missiles before the PAC-2 and PAC-3 batteries attempt a lower-altitude interception.
The United States has employed a variety of tools to address DPRK and other missile threats:
S. Korean officials have engaged in bilateral and multilateral diplomacy to persuade North Korea to end its nuclear weapons programs, refrain from the further testing of ballistic missiles, and behave less provocatively on the global scene.
Through declaratory policy, U.S. officials have repeatedly warned North Korea against developing, testing, or using nuclear and missile capabilities.
Washington has imposed unilateral sanctions to impede the DPRK's WMD activities and has worked with partners to secure multilateral sanctions.
The United States has offered South Korea and other partners diverse security guarantees, including implicit and sometimes explicit pledges to employ U.S. nuclear capabilities to protect them, if necessary, and has provided U.S. allies security assistance–such as weapons, defense technologies, and financial support–to enhance their own defense capabilities.
The Pentagon also bases or deploys large numbers of U.S. troops in Asia, with an impressive range of conventional and unconventional capabilities, reinforced by globally usable U.S.-based assets, such as naval forces and long-range strategic bombers.
Finally, the United States has also been building defenses against North Korean missiles.
These include national BMD systems in Alaska and California as well as some forward-based capacity in Asian countries and on U.S. warships. The U.S. Defense Department is deploying an additional 14 Ground–Based Mid-Course Interceptors in Alaska to hit any long-range DPRK missiles launched toward the Continental United States.
Effective missile defense can, along with other defensive measures such as dispersing and hardening potential targets and developing means to destroy adversary missiles before they can be used, bolster regional deterrence and defense by complicating a potential aggressor's planning and negating the value of their missile threats.
The ROK has been developing an indigenous Korea Air and Missile Defense (KAMD) for intercepting short- to medium-range ballistic missiles as well as cruise and ballistic missiles capable of threatening retaliation and preemptively destroying DPRK missiles before they could be used.
Due to the large number of missiles and artillery systems aimed at South Korea, the ROK military aims to rely on massive artillery counter-battery strikes and some preemptive missile strikes to suppress the North's strike weapons soon after hostilities commence.
However, the ROK has only recently begun to acquire sensors and systems (like Global Hawk and the F-35) able to locate and destroy the North's mobile missiles, but for now ROK planners expect the United States to accomplish this mission using its own ISR and strike assets as part of their agreed "4D" strategy to detect, defend, disrupt, and destroy North Korea's missile inventory.
The ROK also needs to acquire more precision-guided munitions and promote greater jointness in what has traditionally been an Army-dominated military.
Until now, South Korea has resisted integrating its BMD systems into the Asian regional network that the United States and Japan are building due to a quest for strategic autonomy, indigenous defense capabilities, concern about China's reaction, preference for offensive strike systems, and aversion to collaborating with Japan.
Even the U.S. BMD radars and PAC-3 interceptors deployed in the ROK are officially intended only to defend the U.S. forces there from a DPRK missile attack.
The United States and South Korea have been focusing on developing mechanisms, physical and conceptual, to keep their BMD systems in the ROK interoperable, though with limited progress.
The THAAD decision provides a welcome means of better integrating ROK and U.S. missile defenses on the Peninsula, but additional measures are needed. Greater integration of national BMD systems in Asia is needed.
For example, protecting Japanese territory from North Korean missile strikes would be crucial for helping the United States defend South Korea from Northern aggression. U.S. forces based in Japan would support the defenders directly and also help U.S. military reinforcements based outside Asia move to South Korea.
Recognizing this, Deputy Chief Cabinet Secretary Koichi Hagiuda said that Tokyo supported the THAAD deployment decision because it would promote regional peace and stability.
A senior Japanese Defense Ministry official said that a THAAD system in the ROK would help all three countries detect DPRK missile launches. In late 2014, Japan, South Korea, and the United States signed a trilateral pact to exchange data about the North's nuclear and missile programs.
Last month, from June 20-28, the three countries conducted a trilateral crisis, "Pacific Dragon," at the Pacific Missile Range Facility in Kauai near Hawaii.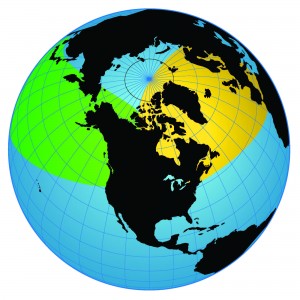 The participating vessels in the exercise included the USS John Paul Jones, the USS Shoup, the JS Chokai, the ROKS Sejung the Great, the ROKS Gang Gam Chan, and the U.S. MQ-9, which is capable of antimissile detection and tracking.  The exercise focused on improving coordination among participants in the detection and tracking of ballistic targets and using each country's Aegis Ballistic Defense System to share tactical data via a data link.
However, the exercise did not include the live firing of an interceptor missile.
More seriously, the South Korean Navy and the Japanese Navy lacked the legal authority to share military information with each other directly since they were unable to realize a proposed 2012 defense intelligence sharing arrangement. Instead, the U.S. Navy had to act as an intermediary, shuffling data between the two countries.
Japan and South Korea both need more missile defense ships and BMD interceptors.
The United States and Japan should accelerate bilateral research and development of advanced BMD capabilities in the Asia-Pacific region, which could help protect the U.S. bases and forces in Japan needed to reinforce the Korean Peninsula.
The two countries must also make their early-warning systems more interoperable with the United States; in this manner, they would provide redundancy for their space and other sensors, which are inherently vulnerable to attack or malfunction. In addition, Japan and South Korea must more extensively disperse and harden potential missile targets (such as by building more runways).
Japan should also consider hosting its own THAAD system and taking other steps to deepen interoperability and cooperation between Japan and South Korea regarding missile defense.
Editor's Note: The comments below come from our interview earlier this year with the Northcom Commander, Admiral Gortney:
Question: Clearly, the new leadership in North Korea is working to shape new nuclear and strike capabilities.
There probably is NO homeland defense threat more pressing and clear and present than the nuclear threat from North Korea.
How do you view this challenge?
Answer: I own the trigger to deal with this threat in consultation with the National Command Authority.
We are prepared to shoot in our defense.
We have invested in a ground missile defense system in Alaska; we have 44 interceptors in all. We have a sophisticated system of systems in place, but we need to improve its robustness as the system has been built over time with the fits and starts politically with regard to the system.
I testify along with the head of the Missile Defense Agency with regard to our system and the ways to improve it.
We need the maintenance and modernization of the system and the tests in order to assure ourselves that it's going to work and I have high confidence in the system at the current time.
Then, we need improvements in the sensors. And we need investments and research and development to get us on the correct side of the cost curve, because both the theater ballistic missile defense and ballistic missile defense of the homeland have been on the wrong side of the cost curve.
We're shooting very dumb rockets down, inexpensive rockets, with very expensive rockets, and we're only doing it in the case of ballistic missile defense in mid-course so that the debris doesn't fall on the homeland.
What we need to do is invest in those technologies that keep them from being launched, detect them, kill them on the rails, kill them in boost phase, start knocking the count-rate down instead of just taking a single rocket and shooting it down in mid-course.
It is about the kill chain, and shaping a more effective missile defense kill chain which is integratable in the overall North American NIFC-CA type capability which can integrate air and sea systems which is important to deal with the evolving threat environment.
But one has to think through our deterrence strategy as well.
What deters the current leader of North Korea?
What deters non-state actors for getting and using a nuclear weapon?
What will deter Russia from using tactical nuclear weapons in the sequence of how they view dealing with conventional war?
It is not my view that matters; it is their view; how to I get inside the head of the 21st century actors, and not simply stay in yesterday's set of answers?
North American Defense and the Evolving Strategic Environment: Admiral Gortney Focuses on the Need to Defend North America at the Ten and Two O'clock Positions