2017-01-09 According to a story on the French Ministry of Defence website.
France has just completed its sixth rotation to the Baltics to participate in the Baltic Air policing mission.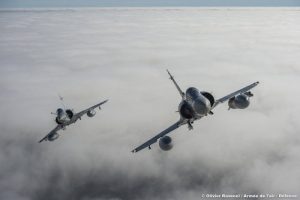 The French arrived on August 31, 2016 and returned to the Netherlands on January 5, 2017.
Four Mirage 2000-5s were deployed for the 24/7 mission.
The mission was started in 2004 and has continued since then.
The aircraft conducted 500 flight hours in support of the mission with a crew of around 100 French personnel.
The French commander turned over the primary mission to the Dutch Air Force for the next phase of the Baltic air patrol.
http://www.defense.gouv.fr/air/actus-air/baltic-air-policing-2016-fin-de-mission-pour-le-detachement-francais