2017-04-24 According to a piece published on April 24, 2017 by defenceWeb, the UN plans to cut its air logistics spend.
Moving assets by air is by far the fastest way to get them where needed but it is expensive as evidenced by UN figures which show the world body spent close on $750 million from 2015 to 2016 on flights.
UN spokesman Stéphane Dujarric said the use of aircraft provided essential logistics and military enabling capabilities but their "significant cost implications" means more cost effective solutions have to be found.
The instruction to heads of field missions from Secretary-General António Guterres is to "systematically analyse and adjust the composition of their air fleets and to seek alternative solutions to be more cost effective".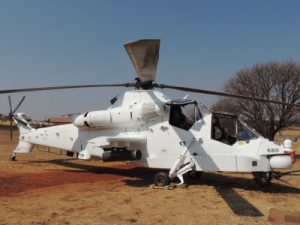 The world body currently deploys 58 fixed wing and 157 rotary-winged aircraft in 12 peacekeeping missions and six special political missions.
Immediate changes including reducing fleets, limiting passenger movement to essential needs and cutting the number of non-mission passengers travelling on UN flights. A reduction in the number of "special flights", for which no further detail is provided, is also recommended.
The cost reduction effort on flights will be led by the UN Department of Field Support, responsible for logistical support to the departments of Peacekeeping and Political Affairs.
The change in flight policy is part of the UN Secretariat's "ongoing review of costs and the use of resources provided by member states".
South Africa is a member state and has entered into a memorandum of understanding with the world body that sees it currently supplying eight helicopters to MONUSCO, the single largest UN peacekeeping mission. Three of these are South African designed and manufactured Rooivalk combat support helicopters which have earned high praise while in service in the Democratic Republic of Congo, and five Oryx medium transport helicopters.
Republished with permission of our partner defenceWeb,
http://www.defenceweb.co.za/index.php?option=com_content&view=article&id=47580:un-plans-to-cut-air-logistics-spend&catid=47:Logistics&Itemid=110