By Ed Timperlake
In 1958 the Marines went ashore in Lebanon to save lives.
In backing up that Presidential mission a young Marine, Ted Pellegatta, was part of the security detachment for Admiral Holloway who served as the Commander-in-Chief Eastern Atlantic and Med Forces.
"Land the landing party" was ordered by President Eisenhower to bring some stability in the formerly peaceful nation of Lebanon.
Ike who retired as a five star General of the Army as President knew how to marshal the appropriate forces to bring regional stability.
The operation was called Blue Bat
President Eisenhower of the United States answered Camille's request by forming Operation Blue Bat to intervene in the crisis.
The aim of the operation was to protect the regime against the Muslim rebellion and any intended threats from Lebanese rivals.
The strategy was to take charge of the Beirut International Airport, the port of Beirut and the areas surrounding the city.
Operation Blue Bat included about 14,000 men made up of 8,500 US Army forces and 5,670 US Marine Corps
Ted Pellegatta in leaving the Corps and becoming a civilian watched a generation of American wars that flowed through our history; Vietnam, Desert Storm, and US combat in Iraq and Afghanistan.
All during that march of history, Pellegatta demonstrated and shaped his artistic photographic and poetic gifts in order to bring beauty and prophetic insights into the world.
He can be considered as "A warrior poet"
In his life's journey, he has highlighted the beauty of Rappahannock County Virginia. It is a land of remarkable beauty on the eastern  side of the mountains known as "the sunny side"  of the Blue Ride.
He has produced two books of note which celebrate the beauty of the region.
The first is a collection of photographs reproduced in his book Virginia's Blue Ridge.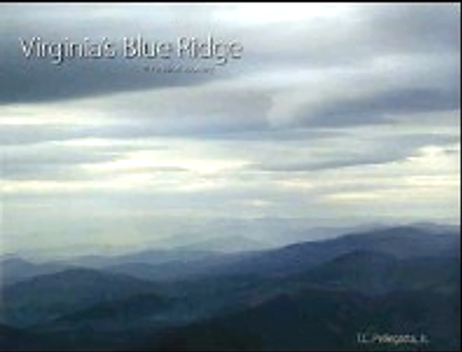 The second is a recently published volume of poetry.
This book is entitled: Lyrics on a Page.
Ted Pellegatta, using his exceptional eye, has captured the beautiful visual images one of the most serene and scenic locales in America in his book, Virginia's Blue Ridge.
From the introduction to his book, he highlights the focus of the book:
We Look but do not see
Here are a few glimpses
I would like to share with you.
His photographs have local captains like town roads, rivers and hollows: Woodville, Shade, Fodderstack Road, Jordon River, Jenkins Hollow, "Tally-Ho" (Hunt),  Sperryville, and several shots of  the most visual physical land mark "Old Rag" Mountain.
They are thoughtful insightful depictions of nature and of human endeavors: farms, cabins, cattle fences, and horse riders and hounds.
These images are symbolically connected to the dignity of being committed to the land.
The power of his work is lasting such that generations yet to come will have a pictorial legacy of what to always protect.
As inevitable development encroaches on the sunny side of  the Blue Ridge perhaps someone someday will use Ted's images in Virginia's Blue Ridge and say please pause to  think a little and do not destroy such beauty.
The young Marine who very early made a commitment to stand for something greater then himself in his most recent work is also a talented poet and song writer.
As mentioned above, his book of poetry Lyrics On A Page has just been published and some of the poems will be set to music.
One example of his poem being set to music is a profound almost Shelly's "Ozymandias" warning set to his  voice and poetry:
"Place to Be Rappahannock"
"Old Rag Mountain
"Here a Billion years hike to the top look around
"See what's here
Before it's gone"
America is blessed to have such people like Lance Corporal Pellegatta USMC 0311 (rifleman) who made his life's journey from being part of a Presidential mission bringing peace and stability to the Middle East to sitting at the Headmasters Pub in the town of Sperryville, Virginia holding court on the pure joy of life.