2012-09-02 By Richard Weitz
Japan and Russia are on a collision course and can be resolved only if both sides have the wil to do so.
History has a long reach in the Pacific and managing history is a constant of any Pacific strategy.
Japanese and Russian historians can cite competing evidence to support their legal claims to the Northern Territories/Southern Kurils, but this is irrelevant since the issue cannot be settled by historical or legal reasoning. The dispute now involves competing contemporary national interests aggravated by prestige considerations, diverging priorities, and nationalist public opinion that make it hard for elected politicians to compromise.
Various proposals to divide control of the islands or establish a shared sovereignty arrangement have never gained decisive support in both governments simultaneously. Whenever one side seemed prepared to make a deal, the other party declined in the end to endorse it.
At present, the most commonly proposed compromise options are: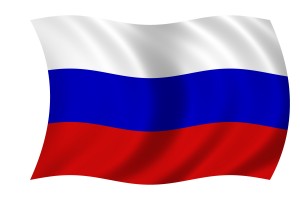 Some kind of joint Russian-Japanese sovereignty or condominium over all the islands, with the two countries focusing on pursuing joint economic projects and other combined Russian-Japanese activities;
Russia transfers two islands (Shikotan and Habomai are most often discussed in this context) to Japan and the two countries joint develop the other two;
Russia transfers three islands to Japan (splitting the difference between Moscow's recurring offer to surrender two of them and Tokyo's formal insistence on receiving all four); and
The so-called "fifty-fifty" plan in which the total area of the islands is equally divided, which would result in Japan's receiving three of the islands and some part of the fourth and largest island.
Japanese officials have indicated that they could show flexibility regarding when and how Russia returns the islands to Tokyo's control. They have also pledged to respect the rights of Russian citizens—who currently number between 10,000 and 20,000 people—who would remain on the islands after Moscow acknowledges Japan's sovereignty over them.
Nonetheless, Japanese officials insist that the Russian government formally recognize Tokyo's sovereignty over the territories.
Whatever Japanese leaders may think in private, public opinion in Japan has always been strongly against any proposed deal that would see Tokyo relinquish sovereignty over any of the islands. Thousands of the islands' 17,000 original inhabitants who had been forcibly expelled by Soviet occupation forces after World War II still live in Japan.
The Japanese public has substantial sympathy for these individuals, who have been displaced from their ancestral homes, making any Tokyo government averse to accepting a compromise that would renounce Japan's formal sovereignty over any of the islands.
Although Russian officials have established a procedure to allow the former Japanese inhabitants of the islands to visit them without a visa, they would find it hard to concede ownership of all the islands.
Between 10,000 and 20,000 Russian citizens now live there; the number is uncertain since many of the residents do not live there permanently but work in shifts. They of course would strongly resist the islands' return, but so would many other Russians, who recall surrounding so much potential Russian territory in the early 1990s in the vain hopes of ending Russia's alienation from the West.
Russian politicians regularly burnish their nationalist credentials by stressing their opposition to returning the islands.
Since any compromise settlement would experience extensive criticism from nationalist politicians, Russian and Japanese leaders typically have found it easier to stand firm on principle regardless of the high opportunity costs—notably, the lack of a formal peace treaty and the discouraging of potential investors and other business deals due to the increased uncertainty—they incurred.
While reaffirming both countries' interest in a settlement, Foreign Minister Lavrov noted in 2007 that, "It is important that the eventual solution be something acceptable for the public and parliament of both the countries."
Deputy Foreign Minister Georgy Kunadze less diplomatically explained that, "I cannot think of any Japanese government that is strong enough to drop these demands all together, and I cannot think of any Russian government which is crazy enough just to give away the islands."
Economic and military considerations also discourage Moscow from accepting a loss of the islands.
These territories are surrounded by rich fishing grounds as well as what are thought to be valuable natural resources, including underwater oil and gas deposits. Russian ships regularly detain Japanese sailors who attempt to fish in the waters surrounding the disputed islands, charging them with violating Russia's maritime boundaries.
In August 2007, a Russian coast guard ship killed a crew member of a Japanese fishing boat with a warning shot aimed at the vessel. The Russian government has invested millions of dollars to develop the islands' civilian infrastructure as well as to construct facilities there.
A foreign military presence on the islands could threaten Russia's Pacific Fleet, which sails through their straits as it leaves and enters its home port of Vladivostok. Conversely, the Russian forces on the islands prevent foreign navies from entering the Sea of Okhotsk, where Russia's strategic submarine fleet conducts its patrols rather than in the high seas, where they would be more vulnerable to detection and attack.
The Russian Navy plans to deploy its newest Yury Dolgoruky-class strategic submarines with its Pacific Fleet when the Delta-3 submarines currently there retire during the next few years.
Prestige and emotional considerations further complicate efforts to achieve a settlement.
The Japanese have repeatedly expressed their anger regarding the way in which the Soviet government exploited Japan's imminent surrender in 1945 to seize the islands, as well as the manner in which the Soviets forced hundreds of thousands of Japanese to engage in forced labor in Siberia following the war.
Meanwhile, Soviet propaganda glorified the islands' seizure as symbolic of Moscow's proud victory in the great war of liberation against fascism in the 1940s.
The highly successful Soviet military campaign at the end of World War II, which marked Moscow's military recovery in Asia from its disastrous defeat in 1905 in its war with Japan.
Conversely, the Japanese resent how the Soviet Union's exploited Japan's imminent defeat to seize the territories in the last days of World War II.
Another obstacle on Tokyo's making major concessions is that Japanese officials and analysts continue to believe that economic imperatives will induce Russia to make territorial concessions.
It is true that Russians desperately want to attract more Japanese foreign direct investment, especially in the high-technology sphere, to help modernize the Russian economy and revitalize the Russian Far East in particular. But Russian leaders have little incentive to compromise now that bilateral economic ties are developing regardless of the sovereignty issue.
In 2003, Russian President Vladimir Putin and Prime Minister Koizumi agreed to a "Japan-Russia Action Plan" that set aside the territorial dispute while the two countries promoted greater economic and other cooperation. Bilateral trade exceeded $30 billion in 2011, a record level.
Russian and Japanese energy companies are partnering to develop a liquid natural gas (LNG) plant in Vladivostok, while Japan's Mitsui and Mitsubishi corporations already have invested in the $22 billion Sakhalin-2 LNG project.
Russian-Japanese economic ties would probably increase further if the two countries could settle their territorial dispute. For example, Japanese companies avoid conducting business in the disputed islands for fear of legitimizing Moscow's sovereignty over them.
But Russian leaders believe that Russia-Japan relations can develop satisfactorily even without a formal peace treaty. For example, Deputy Prime Minister Sergey Ivanov told the attendees of the 2011 Shangri-La Dialogue that, "I do not think it is the only example in the world when countries normally coexist, trade and exchange people without a peace treaty. In my view, it is becoming a more formal matter, not a substance matter."
In addition, Russia already has strong alternative economic partners in Asia in the case of China and South Korea. The long expected energy partnership between Russia and China is slowly gaining steam, while Russia-ROK economic ties are strong.
Furthermore, Russia is succeeding in raising its general profile in East Asia even without resolving its dispute with Japan. The partnerships with China and especially India remain solid. Russia is chairing the Asia-Pacific Economic Cooperation (APEC) Forum this year and will host its annual summit this September in Vladivostok.
Last year, Russia joined the East Asian Summit, which could emerge as the most important multinational security institution in the Asia-Pacific region. Russian representatives regularly participate in the ASEAN Defense Ministers' Meeting and Dialogue Partners, the Asia Cooperation Dialogue, the Conference on Interaction and Confidence‑Building Measures, and the Shanghai Cooperation Organization.
So Tokyo's leverage over Moscow is weak and declining.