2013-04-19 Airbus broke ground April 8, 2013 on a final assembly facility at Mobile's Brookley Aeroplex. The facility – dedicated solely to the production of A320 family aircraft – will employ 1,000 people at full production, deliver its first Mobile-made planes in 2016 and is expected to become the nucleus of Airbus' North American operations.
In the tanker competition, which Northrop Grumman initially won using an A330 airframe, Mobile was the site selected to build the tanker aircraft in the United States. 
But the A330 tanker, which many of us consider to be the best in the world, and that would include the many countries which have selected, was not chosen and the Department of Defense is still waiting for its first new Boeing tanker, while the Aussies have five new Airbus Military tankers, just to mention in passing.
But the EADS leadership certainly did not forget Mobile and the continuing dialogue between Airbus and EADS and Mobile has continued and led to the decision to create a final assembly facility in Mobile.
This plant will be part of a growing aerospace corridor in the South and in the Gulf Coast, which of course, Boeing in spite of its attacks on the proposed Mobile facility for tankers, is contributing to in a major way.  Boeing was already the largest aerospace provider in Alabama and has added South Carolina, and its role in the 787 to it Southern strategy.
Even though the Dreamliner is a global plane, apparently it is American enough for a non-defense program.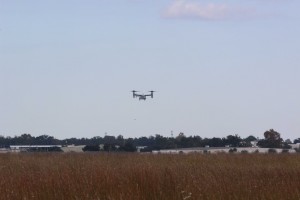 Our guide to Mobile and the complexities of Alabama politics and the evolving EADS and Airbus relationship with the state, has been George Talbot, the well-known political correspondent for the Mobile Register.
Naturally, Talbot attended the ceremony and had a wide-ranging interview with EADS CEO Tom Enders.
We will publish soon Talbot's extended interview and have included in this piece what he has published to date from the interview.
Earlier, Talbot provided an overview on the expectations in Alabama about the latest development and we had a chance to continue the discussion during a recent phone interview.
https://sldinfo.com/the-coming-of-an-airbus-plant-to-mobile-alabama/
SLD: When we spoke earlier, you mentioned the possibility that some of the funding from the Alabama side for the facility would come from the Restore Act, which is the compensation for the BP, oil spill.  Is that going to be the case?
Talbot:  That is one of the options on the table.  But the main contribution of the state will be to develop infrastructure, roads and waterways as part of the support package for the new facility.  And such support is clearly not just directed to support the Airbus facility but the growth of aerospace capability in the region.
SLD: What kind of aspirations do you see in the region and kind of other goals beyond just putting this final assembly facility up?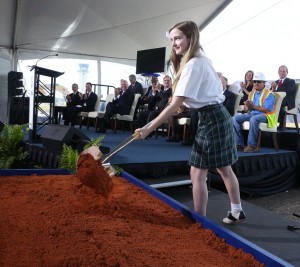 Talbot: Because of the economic downturn and difficulties, there is much enthusiasm in Mobile.  It is like Mobile won the lottery.  But folks will have to take a deep breath and be calm.  This will take time.  It is a down payment on the future, but the future has not yet arrived.
Folks tend to overestimate what it do in the short term and underestimate what can be accomplished in the long term. 
It's going to take a few years before you start seeing big benefits and so people need to be patient. On the other hand, if you look out 10 or 20 years, I don't know if you can overstate what it's going to mean.  It could absolutely be transformational when you fold in the arrival of the suppliers as well.
My conversations with Airbus reinforce the notion that it will take time.  Airbus has told me that all of our suppliers want to see us stand up the facility and get it into production basically before the suppliers come in and start investing in building facilities. Supplier activity may be a couple years down the road. I've talked to our economic development people and they're getting a lot of calls and deals are sort of being put in place already, so the trend is clear.
SLD: The infrastructure can itself lay a foundation for further development and growth, but it's a decade away. Throughout the South, you see infrastructure being put in place that is laying a foundation for the South as an aerospace player in the nation and in the world.
https://sldinfo.com/next-generation-wide-bodies-and-the-trans-atlantic-supply-chain-the-spirit-plant-opens-in-north-carolina/
Talbot: With both Airbus and Boeing building to the commercial market, it is clear that from North Carolina through Alabama the corridor is being expanded and the future built.
SLD: Clearly, the labor side of it, the right to work aspect, in the South is part of the transformation, but clearly investment in education is as well.
Talbot: It is and the experience of the auto industry is as well.  Alabama is a major player now in the auto industry whereas a few years ago there were no plants in the state.
The state invested in training workers to attract the auto industry, much like it has down in shipbuilding with Austal and aerospace with Airbus.
It will be a generational thing as well, as young people see aerospace as a career.  This was symbolized as well by the 14-year-old girl who spoke at the groundbreaking ceremony. She talked about airplanes and said they are cool and it's exciting that one day that people my age, 13/14-year-old, could have a career in this field.  This shows that enthusiasm is reaching down to even grade school level around here.
SLD: The irony of course is that it was Boeing that put Mobile on the commercial airplane map.
Talbot: It did and in a bit of irony, the Boeing official who led the site selection activity which eventually led to South Carolina being selected was here in Mobile and commented to the former Mayor that the Airbus selection made sense, because Mobile would a great place to build aircraft.
The former mayor came over and pulled me aside and said, "You'll never believe whom I just saw here." And I said, "Who's that?" And he said, "It was the Boeing site selection guy for the 787. He led the site selection team." And he told me, "I just wanted to come here and congratulate you. I always knew this was a great site to build airplanes.'"
This is nice bit of poetic justice for the people of Alabama.
As we mentioned above, Talbot interviewed Tom Enders during his visit to Mobile for the groundbreaking ceremony.
5 questions with EADS chief executive Tom Enders (George Talbot column)
4/11/13
by George Talbot
EADS chief executive Tom Enders was in Mobile this week to formally break ground on a $600 million aircraft assembly plant at the Brookley Aeroplex.
The 1,000-worker factory will assemble A320 passenger jets for Airbus, an EADS subsidiary.

Enders, a former German paratrooper, shared his thoughts on the project in an exclusive interview over breakfast Monday at the Battle House Hotel in downtown Mobile.

1.     What is the business case for this investment?

It's not one you can just break down into dollars and cents. My decision was based on two things: First, the U.S. remains the largest aerospace and defense market in the world. So it only makes sense for us to build a presence here.

Secondly, we're forecasting (U.S.) demand for something like 5,000 single-aisle aircraft over the next 20 years. It's a competitive market, and there's an advantage to having your own industrial footprint here. We don't want to be seen as a foreign company taking away U.S. jobs, because that is not the case.

So we believe in the U.S. market, and we believe in Mobile as a great place to live and work. That was the basis for our investment, which is a big one for our company.

2.     How did the project evolve from the Air Force tanker to the A320?

Tanker was what started it all for us in Mobile. What developed over eight years was an amazing relationship that ultimately was very important to us.

After we finally lost it (in 2011), we sat there scratching our heads. We had invested so much, both in terms of money and relationships, that we didn't want to just walk away. So we worked hard to find something that could work.

We hadn't seen it all these years, but the A320 was right there in front of us the whole time. I think we were so focused on tanker and the A330 that we didn't see the market was really about single-aisle aircraft.

3.     Did you look at sites other than Mobile?

That question came up: Should we pause and visit other places?

But I have to say, for me it was never in question. We knew we were getting a good deal in Alabama. Could we get a better one somewhere else? Perhaps, and some inside the company even suggested it. But I can tell you that I categorically rejected it.

That's because of the experience we had here and the support we received. So we never even entered into such a discussion. Our faith was entirely with Mobile and Alabama.

4.     Is there a broader strategic benefit to this project?

Of course there is. A company like ours has to look 20 years ahead. It can't be a bad strategy for us to establish a presence in the world's biggest aerospace and defense market. And while we can't always predict the future, we can look at the U.S. and Alabama as a great place to be going forward.

One of the challenges we faced in tanker is that we could never get credit, as a customer, for all the things we buy in the U.S. It's something like $13 billion a year in U.S. aerospace procurement. So it is significant for us to come and build our own thing, and not just rely on our suppliers to tell our story.

A company that wants to compete in the top league needs to be global. Mobile is an important step for us as we internationalize EADS and Airbus.

5.     What's the next step in Mobile, beyond the A320?

Our focus is to stand up this assembly line and establish it with a high level of quality and efficiency. For Mobile, that's going to be the best argument for doing more here.

I can tell you that the level of confidence we have in Alabama is really second to none. I would compare it to the level of confidence we have in our home countries. We really feel like an integral part of the community, and that's a great basis from which to take further steps.

It's a great opportunity for us and for Alabama, and an important milestone on a journey that began 8 years ago. It's proof that globalization is a win-win for companies and communities.

Now it gets real. So far this has all been papers, contracts, promises – now we're just two years away from assembling aircraft in Mobile, Alabama. We've all got a lot of work to do.
http://blog.al.com/wire/2013/04/5_questions_with_eads_chief_ex.html#incart_river_default
https://sldinfo.com/the-coming-of-an-airbus-plant-to-mobile-alabama/
http://www.al.com/business/index.ssf/2013/04/airbus_mobile_how_did_we_get_h.html
http://www.aerotechnews.com/news/2013/04/10/airbus-breaks-ground-on-south-alabama-plant/
http://www.tradeandindustrydev.com/industry/aerospace-defense/news/al-airbus-breaks-ground-first-us-assembly-line-cre-7696
For a look at how Tom Enders, the CEO of EADS looks at evolving aerospace challenges see the following:
https://sldinfo.com/meeting-tomorrows-aerospace-challenges/