2013-05-12 Over the past 50 years, we have become known for our successful solutions to motion control challenges that are viewed by others as impossible.
This directly reflects the creativity, work ethic, and remarkable attention to purpose of our people. 
Moog is a leading supplier of integrated control actuation systems. We are continuously investing to extend the depth of our systems capability while simultaneously expanding our core
component expertise to take on the challenges and responsibilities of a changing industry.
As a result, we are positioned today on virtually every platform in the marketplace, supplying reliable system solutions that are highly supportable and add significant value for our customers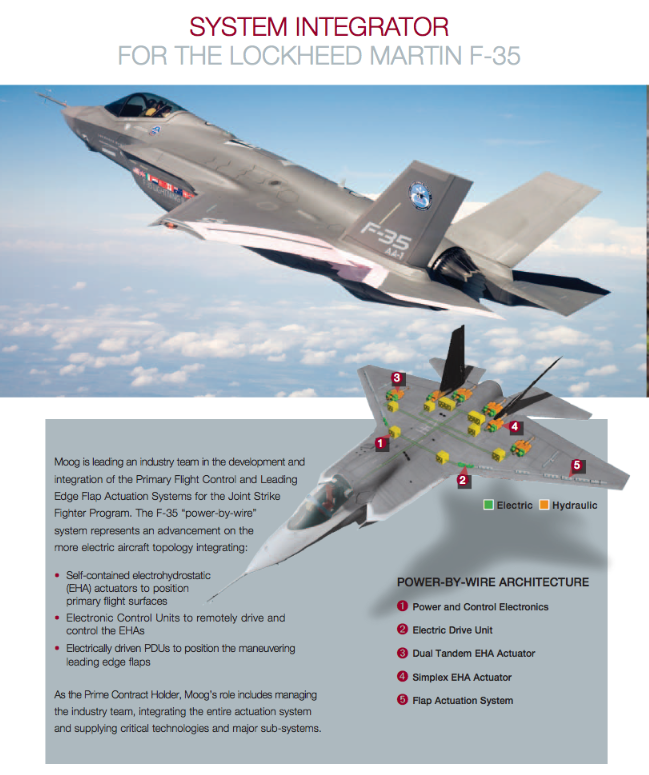 For a look at MOOG's many capabilities, see the following brochure as well: