2014-11-23 By Ed Timperlake
21st century warfare technologies concepts of operations and tactics and training are in evolution and revolution.
At the heart of reshaping US and allied approaches to airpower and its evolution is the emergence of the F-35, the significant impact which a global fleet of F-35s will have on US and allied capabilities and the approaches to leveraging other capabilities in the warfighting tool kit.
There is always the reactive enemy, so that the roll out of new approaches shaped by the impact of the F-35 will see reactions from various competitors and responding to these reactions will part of the re-set of evolving US and allied airpower and combat approaches.
The F-35 is at the heart of change for a very simple reason – it is a revolutionary platform, and when considered in terms of its fleet impact even more so.
The F-35, Lightning II, has a revolutionary sensor fusion cockpit that makes it effective in AA, AG and EW.
US and Allied Combat pilots will evolve and share new tactics and training, and over time this will drive changes that leaders must make for effective command and control to fight future battles.
An issue has been that the F-35 has been labeled a "fifth generation" aircraft, a sensible demarcation when the F-22 was being introduced.
But the evolution of the combat systems on the aircraft, the role of the fusion engine, and the impact of a fleet of integrated F-35s operating as a foundational element will make this term obsolete.
The global fleet of F-35s will be the foundation for a fundamental change in the way air power operates and with it overall combats concepts of operations for the US and allied insertion forces.
It is not an in and of itself platform; it is about what an integrated fleet of F-35s can deliver to TRANSFORM operations. 
The decade ahead can be very innovative if what the fleet brings to the fight is learned and applied and the combat warriors leverage what they learn and then the application of those lessons to reshaping the force are applied.
As a senior RAF pilot involved with the F-35 program has put it well: "While much of the world still debates the existence of the F-35, we are moving rapidly forward to figure out how to use the aircraft and leverage it."
At the heart of the transformation is the combination of two powerful trends: the emergence of Tron warfare and the forging of a combat cloud integrating combat capabilities.
The F-35 fleet operates at the cutting edge of both.
The Emergence of Tron Warfare
The F-35 is known as a 5th generation state-of-the-art combat aircraft with stealth for survivability.
The F-35 Lightning II is often discussed in a performance trend clustering over time with the F-22 Raptor, the Russian Sukhoi PAK FA T 50, and various emerging PLAAF aircraft such as Chengdu J-20 and the just announced J-31.
A 5th Gen well designed stealthy aircraft can operate very effectively in both a Fighter (AA) and Attack (AG) role until it can't.
Yet reducing the F-35 to stealth essentially misses the point of the impact of an F-35 global fleet on reshaping US and allied combat operations.
I highlighted what I think is the key shift in an interview with Wendell Minnick of Defense News in a discussion of the emergence of the J-31:
The physical resemblance between the J-31 and the F-35 — despite the difference in relative size — indicates an effort by China to reproduce the F-35s stealthy external design, Timperlake said.

"If it is a success in being physically stealthy and they build a lot it could be a problem" for our allies in the region, he said.

However, stealth is simply a survivability feature and analysts must learn more about the internal systems. The real combat engagement operational and tactical question is the F-35 fusion cockpit and whether the Chinese actually have anything close to it, Timperlake said.

"Fusion will make all the difference in looking at the J-31 as a real competitor or just a linear generational development aircraft with perhaps enhanced survivability that will still need a hub spoke battle management [concept of operations] — [airborne warning and control system] or [ground-controlled interception] being essential for them," he said.
The US and Allied fleet of F-35s will also add an "electronic" or "tron" warfare component to the fight, an "E" for electronic.
It is not necessary to designate the F-35 as the F/A/E-35 but that would be more accurate.
Adding the "E" is both an active and passive capability and will changing the entire design dynamic of combat aviation.
Electronic Warfare (EW) was designed inherently into the F-35 airframe and Fusion Cockpit. The revolutionary design of a Fusion Cockpit will as time goes by give the air battle commanders of the US and allies an emerging new strategic command and control way to fight and win.
EW is a complex subject with many discreet but also connected elements. Over time all things electronic in the military took on many dimensions. Electronic Counter-measures (ECM) begat Electronic Counter-Counter (ECCM) measures, Command and Control (C&C) has grown to C5ISR. Information war in certain applications created a multi-billion dollar domain called ""cyber."
Additionally there has to always be considerations of Electro Magnetic Pulse concerns (EMP) and the counter measures of 'hardening" of electronic components. There are a lot of other EW issues in "tron war," such as Infer-Red Sensing (IR) and always protecting "signals in space" information being transmitted and trying to jam the bad guys "signals in space."
Tactically, it has been said on the modern battlefield — air, sea or land — if not done correctly, "you emit and you die."
EW can include offensive operations to identify an opponent's emissions in order to and fry spoof or jam their systems.
In successful "tron" war, often-kinetic kill weapons can be fired.  The kinetic kill shot is usually a high-speed missile designed to HOJ (home on jam). There is also the ability to emit electronic "kill" or spoofing signals i.e. to emit miss signals to an enemy's incoming weapon sensors.
But what is necessary to succeed in evolving capabilities to fight in the age of "Tron" Warfare?
In taking a lesson from history, pre-WWII AA&T long lines research found that in order to build and keep operational a U.S. phone system, the AT&T visionaries found that the key to success was the need for "robust and redundant" systems.
That lesson of always focusing on robust and redundant systems in combat is extremely critical in the electrical element or "tron" component of the modern way of war.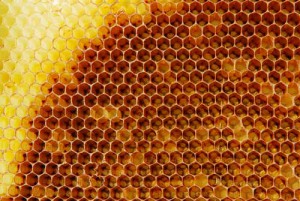 Over two human Generations from WW II the F-35, was designed as being both inherently robust and redundant with many sensors and systems built into the airframe structure from the initial airframe stealth design forward.  All F-35 systems designed and developed sent "trons" into the aircraft cockpit "Fusion Engine."
Trusted fusion information generated by inherent aircraft systems queued up electronically by threat will send to the cockpit displays, and the pilot's helmet, battle ready instantaneous Situational Awareness.
A combat certainty is that "electronic warfare" or as referred to in this Special Report as "tron" warfare will grow in importance and will evolve as a critical component of future combat engagements.
As very briefly described above the issue of all things "EW" or "tron" war is extremely complex because electrical components engage in empowering a nation's ability to fight and win and covers so many facets of combat.
Because of the growing role of shared situational awareness and shaping of what some are calling the combat cloud, tron warfare is part and parcel of the transition in air warfare.  Tron warfare is about protecting you ability to operate in shared communication space and to deny your adversary the ability to do so.
As Secretary Wynne has noted: "Whether we call it the combat cloud or the ability to share targets and situation awareness; the bulk of our and allied air fleets will be fourth gen for a long time. Getting max use from this mixed fleet will be the Hallmark of the next few decades. 'Tron' warfare should therefore be a prelude to Maximizing Probability of Kill; while minimizing the probability of being killed."
The specific focus of this Special Report is the F-35 F/A/E and what it means for shaping a new foundation for the way ahead in air combat.
To put it another way, the F-35 fleet allows the air services to shape a new foundation for engaging in Tron Warfare, but because "no platform" fights alone, it is a foundation from which other elements of the airpower and combat capabilities picture are woven in for 21st century operations.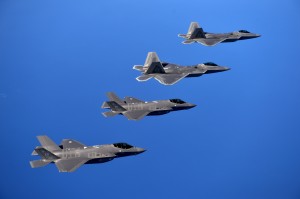 (Please see bibliography at end of the Special Report for most current articles of discussing the many different aspects of electronic warfare.)
One additional notation in this research is that there is an emerging focus on the concept of "Combat Cloud" computing for military operations. It is a debate going in many different directions much like in US "Information War" as initially proposed in "The Revolution of Military Affairs."
Information War (IW) proposed as part of RMA eventually migrated especially in US forces to a very significant focus on "cyber" or computer empowered systems.  The word "cyber" is now covering a multitude of capabilities issues and technological progress.
So perhaps a good place to start to understand the newest item of analysis "cloud computing" could begin by studying both the F-35 individual cockpit inward and the ability of each aircraft to be connect to a network of additional F-35s and other weapon systems.
The "E" in F-35 will eventually change strategic battle management Command & Control (C&C), especially using the military concept of no platform fights alone.
Consequently, the F-35 is an example of both a 'Cloud" enabled aircraft cockpit looking inward to enhance pilot information and outward by projecting 360 long range collected information into a fleet of similar F-35 T/M/S.
The F-35A is land based belonging to USAF and some allied nations; the F-35B is V/Stol belonging to USMC, Royal Navy, Italian Navy and others in the coming years, and the F-35C is a large deck USN model
So the F-35 could be a starting point for the never ending process of understanding the next generation of "Cloud" information flowing to all levels of the battle space.
And the "combat cloud" operating within a Tron warfare fleet is a very powerful re-definer of combat capabilities for reshaping 21st century concepts of operations.
Combat Tactics and Combat Learning: A Key Dimension of Prevailing in Conflict
Technological development is a key part of being on the winning edge of combat.  Yet the ability to produce the technology in numbers and to train to use it effectively is crucial to success.
During our recent visit to Fallon Naval Air Station, a Top Gun instructor underscored the importance of training:
According to CDR Charles "Chunks" Smith:
I would argue that training is the essential piece, which is necessary to drive combat competence and the ability to get full value out of our platforms.

I'm not a famous admiral in the Pacific, but if you want the Chunk sound bite, I'll tell you that it is a waste of taxpayer money if you buy a capability that has not been trained to by its aircrew, it's a waste of tax payers money.
And going back into history, lessons can be learned from looking at the US-USSR air power rivalry. 
The lesson for the air power rivalry between the US and USSR is rather straightforward: the technology had to be available but it also had to be successful understood and employed.
An historical take away from the cold/hot war air battles is that in the air-to-air mission, a country that equips its fighters with airborne radar and sensors allows more autonomous action and actually favors tactical simplicity and operational autonomy—even though the equipment becomes more complex.
In air-to-ground, airborne simplicity indicators are usually smaller formations and allowance to maneuver independently into weapon launch envelopes primarily in a weapons-free environment. Embedding technology into the weapon itself –bombs and rocket-fired weapons– has also made a revolutionary difference.
A key conclusion is always to assume a reactive enemy can develop the necessary technology to try and mitigate any advantages. With the worldwide proliferation of weapons even a second or third world nation might have state-of-the art systems. The air war over the skies of Vietnam was between two peer competitors because of USSR support and constraints by the US national command authority on how the US would fight an air campaign.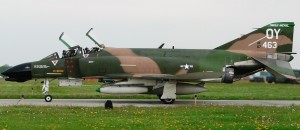 The peer fight in the air abruptly ended when President Nixon unleashed the full power of US air in the famous Christmas bombing of 1972. The war ended quickly after that. When the North invaded the South in 1975 US air power was not used like the first invasion in1972, which was a dismal failure for the North Vietnamese.
The lesson on the US-USSR rivalry is that air combat leaders must be able to adjust during the course of an air battle or war by changing strategy and tactics, to achieve exploitation of the enemy's mistakes or weakness.
Aircrews must be adaptable enough to follow changing commands from leadership and also, on their own initiative, to change tactics to achieve local surprise and exploitation. Like the quote in Animal House: "knowledge is good." In the cockpit it can be a lifesaver and aid in mission accomplished.
An air-to-air engagement totally slaved to a ground controlled radar attack, the USSR model was a colossal failure and deadly to a lot of pilots locked into such a system. A bottom-up approach with evolving aircraft system capabilities in a competitive airframe makes for adaptive, creative aircrews that will have a large repertoire of tactical moves and a better chance of getting inside an opponent's OODA loop.
This is true for both air-to-air and air-to-ground combat missions.
As the history of war in the air shows it was a constantly evolving process of human factors integrated into technology. The Cold War ended well for humanity and a lot of courageous pilots, bold leaders, and smart technologists deserve a lot of credit for this success.
The great strength of the American way to fight in the air is combat learning and sharing between the USAF, USN and USMC; all can come together to fight learn, train and win.
One very powerful example of US combat learning was cited in an interview with the leading Ace of the Vietnam War, Col. Chuck Debelleue USAF (ret).
(I was told that): You're going to the Navy Fighter Symposium at Miramar.

I get to go with my roommate from Southeast Asia. He had three kills and spent 23 days on the ground Hanoi when they got shot down. He was in the class ahead of me.

He flew us out and back in a 237 to Miramar also with his instructor. We got the instructors into all the briefings, which were classified. Bear Lasseter was there (USMC Mig Killer) – Cunningham (USN ACE) was there – Steve and I were there – all talking about our engagements. That's November of '72.

Question: That is '72 – just before the Christmas bombing? They called you guys together to really, really learn from your experiences?

Answer: Right – just before the Christmas one. Cunningham was back in the States – Driscoll (USN RIO ACE) were back in the States and so were we. This was a weapons symposium to discuss tactics it was pretty interesting.
After Vietnam, in 1986, the USAF made an historic raid on Libya, called "El Dorado Canyon."
The Navy attacked from the sea along with the USAF 12 plane F-111 strike force from a base in England. The entire mission was flown "EMCON." Electronic emission controlled, and it was reported that there was one "mike" click over the entire route of flight. Libyan defenders knew they were under attack as bombs were falling. Tragically one F-111 was lost.
The importance of both the joint learning seen by the F-4 community and the importance of being able to strike with EMCON capabilities are two important lessons going forward as the US and its allies shape 21st century concepts of operations to take advantage of the 5th generation aircraft and the associated new tools for combat.
(For a Special Report on the lessons learned from the US versus USSR tac air rivalry see the following:
https://sldinfo.com/download-pdf-the-us-vs-ussr-in-tacair-lessons-learned-from-a-hot-cold-war/).
These lessons and concepts can now be extended to our allies and coalition partners in unique ways. 
The extent of integrated exercises and training provides clear evidence that next generation allied force wants to come up the learning curve towards more effective 21st century air combat approaches and concepts of operations.
(For a look at the role of exercises in Pacific training see the following:
https://sldinfo.com/allied-pacific-exercises-and-training-shaping-a-deterrence-in-depth-strategy/).
Editor's Note: This is the first of three part series.
At the end of the series, a Special Report entitled "Shaping a 21st Century Approach to Tron Warfare" will be made available to our readers.